10 Data Science Types
If you have decided that you'd like to professionalize in the world of big data, congratulations: a stimulating and rewarding career path awaits you. But in order to truly get started on your data science journey, you'll have to get more specific in your plans.
There are numerous data science types that draw upon a variety of skill sets and areas of knowledge to provide a huge range of services to businesses.
Though it may sound daunting, it's great news, as it means that many different types of people have perspectives and skills that can be useful in this booming industry.
So what is data science and its types, and how can you decide which subfield of the industry is the one for you? Read our guide below to find out.
Featured Programs:
Sponsored School(s)
Why choose data science?
Picking a career path in data science means you are opting to be involved in the technological movement that is rapidly transforming how we live. It's a fascinating and wide-ranging field with applications in every industry you can think of. In some arenas, data science innovations are creating wholly new inventions that are changing our day-to-day experiences, while in other areas, technological advances have improved and expedited long-standing operations models. If you would like to pursue a career that is only growing in relevance to the way we do business today, data science is the perfect path for you.
Salary and Job Growth Data
It's impossible to deny that two of the biggest factors drawing so many new candidates to the field of data science are its high salaries and rapidly growing job opportunities. Indeed, the big data boom has made it one of the most lucrative career paths you can find, with new jobs opening every day. This should be reason enough to look into the different data science types and see if there's one that suits your skill set.
The numbers speak for themselves: according to the Bureau of Labor Statistics, data scientists earn a median annual salary of $100,910 per year, a stellar number in comparison with most other careers. These numbers only increase when looking at the top paying industries for data scientists: those working in the field of computer systems design and related services earn a median annual salary of $116,300, and those working in the management of companies and enterprises industry earn a median annual salary of $108,060 per year.
Job growth numbers for data scientists are even more promising. The Bureau of Labor Statistics reports an anticipated job growth rate of 36% for data scientists by 2031, a number far outpacing most other careers. This means that for seasoned experts who can provide the skilled knowledge required of these positions, job options will be plentiful for a long time to come.
For even more information about data science career options, degree programs, salary data and more, visit our homepage here.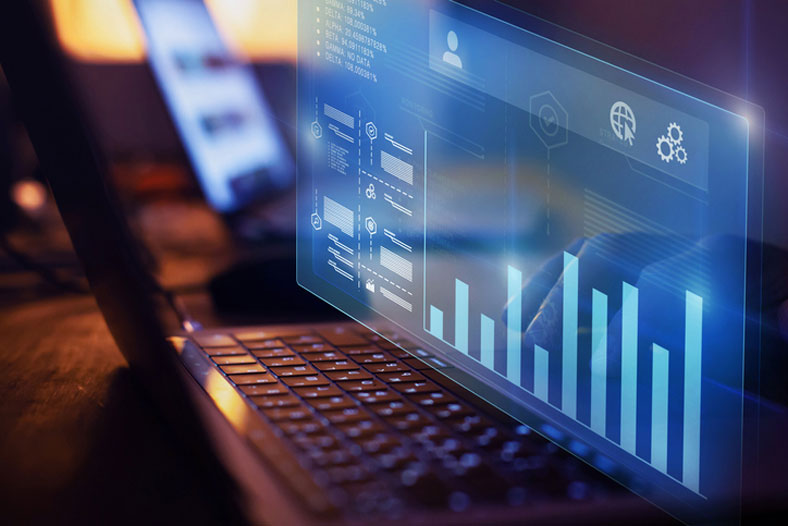 Popular data science types
Below is a list of a few of the most common data science types as defined by popular professions within the field. If you're still in the early stages of plotting your data science career, please note that there are even more data science focus areas than the ones listed below to choose from when pursuing a degree. (To learn more about areas of concentration in data science degree programs, take a look at our guide here.)
Machine learning expert
Machine learning (ML) is one of the fastest-growing data science types, reaching into nearly every other arena of data science, from cybersecurity to market analysis. This is because machine learning technology has quickly accelerated in recent years, becoming indispensable to a host of data-related operations, from data capturing to developing predictive analytics. If you are a statistician, this is an excellent data science track to pursue. The field of machine learning includes one of the most popularly discussed areas of data science, artificial intelligence (A.I.).
Business analyst
If you have an aptitude for communication in addition to mathematics and computer science, you might excel as a business analyst. These can be key players in large corporations, helping business leaders and stakeholders understand the complex data their companies are receiving. This is a tremendously impactful role, as businesses take data more seriously than ever and are seeking the top advisors to help unpack the findings of the new tools at their disposal. Business analysts are often top-ranking employees with significant expertise.
Data mining expert
Data mining is the process of sifting through large amounts of data to find patterns or anomalies that can help businesses understand their operations. This can be used to identify problem points and draw attention to unexpected data outcomes, guiding solutions and even making predictions about how a business' plans will go in the future. Data mining experts are highly valuable in arenas as disparate as marketing and interface models.
Data engineer
Data engineers play key roles in large organizations, acting as managers of the databases where all incoming data is stored. Because this information is so valuable and so plentiful, businesses are relying greatly upon their data engineers to store and protect everything safely. It's important that data engineers take an interest in evolutions in data storage systems, as part of their work is ensuring that their database mechanisms are up to date in a rapidly transforming digital environment.
Data visualization expert
Like business analysts, data visualization experts play a critical role in informing and advising business leaders and board members about complicated findings from data the company has harvested and analyzed. Studies have found that visuals can be vitally useful in educating those outside of the data sciences on information that would otherwise be nearly impossible to access. This means that data visualization experts must be equally adept at understanding and interpreting data and at rendering their findings graphically.
Data analyst
Data analysts are responsible for processing the data that a company receives, using statistical analysis models to answer key questions businesses are asking about their overall structures. They also help identify important new strategies to overcome problem areas or to take advantage of observations about trends in the market or customer behavior patterns. This job can vary greatly from one position to the next, as there are all different sorts of datasets that a company may want to have analyzed. In many cases, this role also communicates important findings of their analytic studies to business leaders and stakeholders.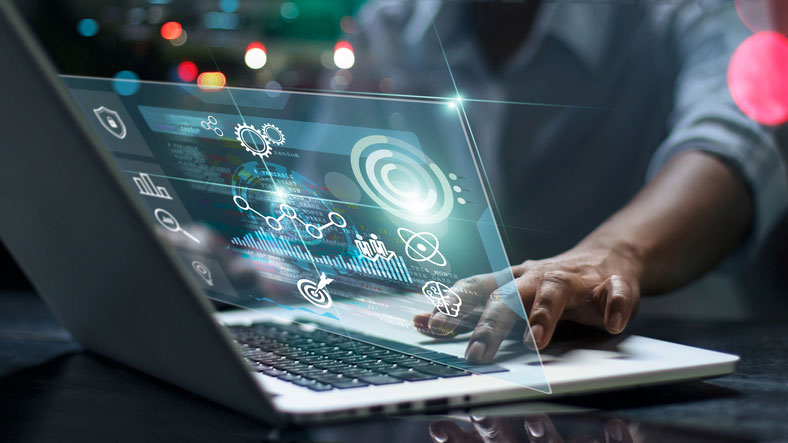 Cybersecurity data scientist
One of the most important data science types is cybersecurity, as it is the arena that protects the critical (and typically highly confidential) information companies are harvesting and analyzing. Every year, the field of cybersecurity grows more complex, as cyberattack methods become ever more sophisticated, drawing in this day and age from machine learning algorithms that pose a major threat to even the largest of companies. This means that this role requires vigilance, attention to detail, and an appetite to constantly be learning about advances in big data. If you're looking for a career that will never slow down, a role as a cybersecurity data analyst could be the perfect choice for you.
Data quality analyst
With so much data being captured by companies at all times, it's essential to monitor all incoming information to be sure it is legitimate, efficient, and high quality before it undergoes statistical analysis procedures. This is where data quality analysts come in, processing datasets to determine their "cleanness" and accuracy before they are given over to the data analysts who will interpret their findings. This is a job for extremely detail-oriented individuals who are ready to handle data on the ground floor of the analysis process.
Software programming analyst
A programmer analyst designs and maintains the programs and applications that a company uses to run its business. These are typically tailor-made to suit a company's needs and require regular updates and overhauls to accommodate company objectives as well as quickly evolving standards in the digital workplace. This can involve developing new software or applications from the ground up, testing and troubleshooting existing software, and performing routine inspections to be sure there are not any unseen issues with a company's internal program.
Spatial data scientist
Spatial data science is a growing and innovative branch of data science that is taking a new approach to analytics in what many experts are arguing to be a deeper and more impactful way of interpreting data. This draws from different forms of machine learning, including A.I. and deep learning, to uncover previously hidden patterns in data and develop predictive modeling apparatuses that can help companies make highly informed decisions about their goals and plans for the future. If you are interested in being at the cutting edge of data science, spatial data is an excellent concentration for you to pursue.
Taking the Next Steps to Pursue a Data Science Career
Now that you have an overview of the different data science types, it may be easier for you to imagine the specific professional track you would like to follow. The next step is to get the data science degree that will give you the groundwork you need to kickstart a thriving professional career. With your area of focus in mind, take a look at our guide to the top data science programs, with information about different degree levels and program options.