What Is Cyber Science?
As our lives have become increasingly digitized, those working in data science have become aware of ever-evolving issues surrounding security and privacy. In our individual lives, this means keeping our personal information out of the hands of anyone who is not supposed to have access to it – a growing challenge given our expanding uses of digital devices and the need to use digital archiving to store most of our sensitive information. On the national and global stage, it means protecting a country's citizens from the interference of adversaries, as well as refining and developing responses to attacks.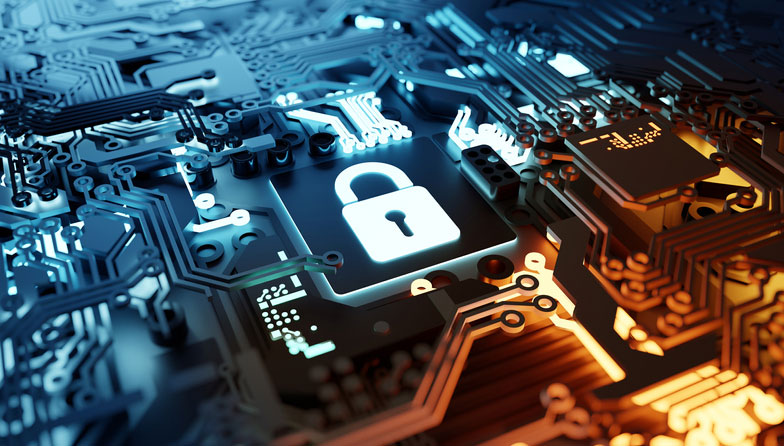 Indeed, over the short time period in which digital platforms have become our prevalent mode of communicating, archiving valuable information, and processing important transactions, security breaches have been a major threat to public safety, with many attacks having already transpired. These incidents have repeatedly reshaped our understanding of the risks of big data in business and governance and have led to greater advancements in the field of cyber science, which respond to newfound concerns.
So what is cyber science? This article will provide the answer, touching on the most popular topics in cyber science as well as skills needed to become a specialist, job data and opportunities, and more. To learn more about this fascinating and cutting edge field, read on.
Featured Programs:
Sponsored School(s)
What is Cyber Science?
Cyber science is a branch of data science that is concerned chiefly with cybersecurity, a critical subject within the world of digital technology.
Cybersecurity is the science of protecting individuals and populations from criminal use or any other type of unauthorized access.
Drawing from STEM disciplines as well as the humanities (in particular legal and political fields), this subject shows the place of the exciting, future-looking innovations of data science within our existing political and social contexts to understand how they must be regulated, refined, and integrated into our lives. If you are interested in the political implications of data-related technology and want to participate in this critical and fascinating moment in its development, a career path in the field of cybersecurity could be the perfect route for you.
Other specific topics that cybersecurity experts have drawn from in their work include the following:
Physics
Cryptology
Agriculture
Astronomy
Medicine
Indeed, as this pioneering field continues to grow, it will continue to include new approaches and arenas of study.
Course Outlook
Many who specialize in cybersecurity decide to do so at the outset of pursuing an advanced degree, shaping their entire education around the complex issues and skills needed to become an expert. However, this doesn't mean that you need an extensive education on the subject prior to pursuing your degree: most degree programs include coursework that assumes no prior knowledge of the field, helping you develop the tools you will need to become a security specialist.
Coursework in cyber science tends to take a multi-disciplinary approach, giving students a mastery of technology-related skills as well as a rich understanding of the political dynamics of cybersecurity and how the information age has impacted the balance of powers in the world we live in today. As students of cyber science develop their understanding of the subject, many find a more particular area of expertise in which to cultivate their knowledge, often leading them to cyber science jobs in that field.
So what topics should be included in security education and training? Read our guide below to find out.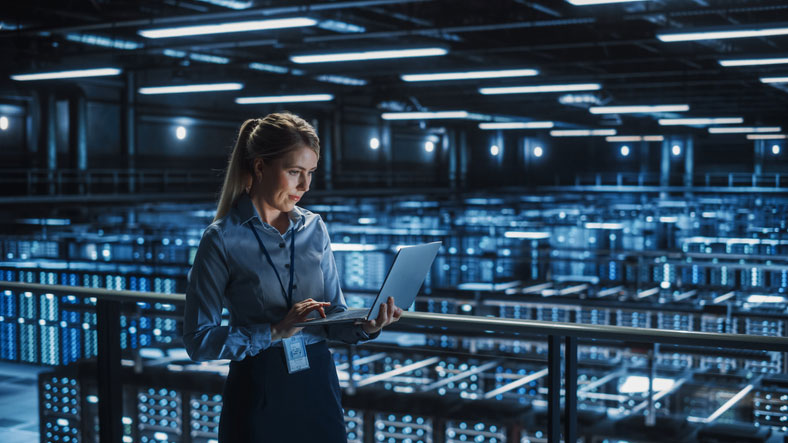 Robotics and Cyber Science
While there are a range of specializations and areas of focus a cyber scientist can have, one of the core competencies needed in the field of cybersecurity is a proficiency in robotics. This is because of the significance of artificial intelligence (A.I.) in data technology, a presence that is only going to continue to grow as advances continue to be made in the field.
Indeed, the field of robotics is growing at a rapid pace, already profoundly influencing industries including manufacturing, finance, logistics, healthcare, and more. However, many of these machines have not been designed with cybersecurity in mind, partly because the standards of cybersecurity – including not only technological capabilities but legal frameworks and precedents – are constantly changing. This means that it falls upon cybersecurity analysts to stay aware of important developments in the field of robotics and continuously formulate new solutions to ever-expanding problems in cyber security.
Developed Skills
Below is a list of some of the top skills students are likely to develop in a cyber science or cybersecurity program. Again, many students use this foundational knowledge as a platform to develop more specialized expertise, going beyond what is included in survey courses. However, the following are the core building blocks of a cybersecurity career, and it is almost certain that anyone working in the field will be extensively versed in the subjects listed below.
Coding/Programing
Coding and programming are considered foundational components of a cybersecurity education, as they are the primary framework within which students will be working. This does not mean that you need to begin your cybersecurity education with a proficiency in programming – most degree programs teach this as part of introductory course work. This typically is focused on helping students learn to code using BASIC, developing additional expertise as they continue to specialize in a particular subject. Beyond the field of cybersecurity itself, having an expertise in any coding language is sure to open up other fields within the world of data science as well as possible job opportunities related to coding in other fields.
Threat Determination
According to the US Cybersecurity and Infrastructure Security Agency, at least 85% of cyber attacks are preventable. However, many agencies, companies, and individuals who store sensitive information digitally are still vulnerable to unwanted interference. This is because preventing a cyberattack requires a meticulous and informed threat assessment, which is usually conducted by a cybersecurity expert (or a team of experts) who identifies a system's areas of weakness and takes the necessary measures to protect it. Translating these findings to other members of the team who might not be fluent in the language of computing and data is critical – issues of cyber security are sometimes lost in the shuffle of a business' many other operations and not addressed until it's too late.
A difficult yet interesting challenge of working in cybersecurity is that the field is changing rapidly. This means that cybersecurity experts must always stay engaged with developments in technology to be sure their security operations are up to date, and must have the knowledge to take action quickly whenever they are concerned that sensitive information is in jeopardy. Failures to identify risks to cybersecurity or to implement effective security systems have already caused disastrous consequences for individuals, companies, and even companies. As a cybersecurity analyst, you will be playing a crucial and demanding role on your team.
For more information on the various risks and threats a cybersecurity expert might face, take a look at the section "Know Your Threats" featured later in this article.
Computational Thinking
Beyond learning the ins and outs of how coding and programming work, it's critical that those with cyber science jobs have a grounding in the problem solving methods that cybersecurity experts must use in their day to day work. This is called computational thinking, and is a key discipline in shaping cybersecurity strategy.
It's important to remember that many cybersecurity experts possess a specialized knowledge that the others on their team don't have. In many cases, other team members don't know the first thing about coding or computers and rely exclusively on the insights of their security analysts. This means cyber science experts can have a great deal of influence on their subject and in some cases will be regarded as their team's resident authority on issues related to big data, so it's tremendously helpful to have a grounding in a methodology that will help you make decisions with insight and confidence.
Algorithm Design
The most sophisticated cybersecurity technologies draw heavily from algorithms, which can be used for a huge number of defensive tactics including (but not limited to) predictive analytics used to anticipate the capabilities of adversaries. Consequently, algorithm design and machine learning (M.L.) are typically a part of cyber science coursework. This is yet another area of cyber science that is continuously evolving and changing, with many developments likely to take place even within the span of a few years. This makes it all the more imperative for cybersecurity experts to stay on top of these developments to ensure that their own strategies are keeping up with the latest technology.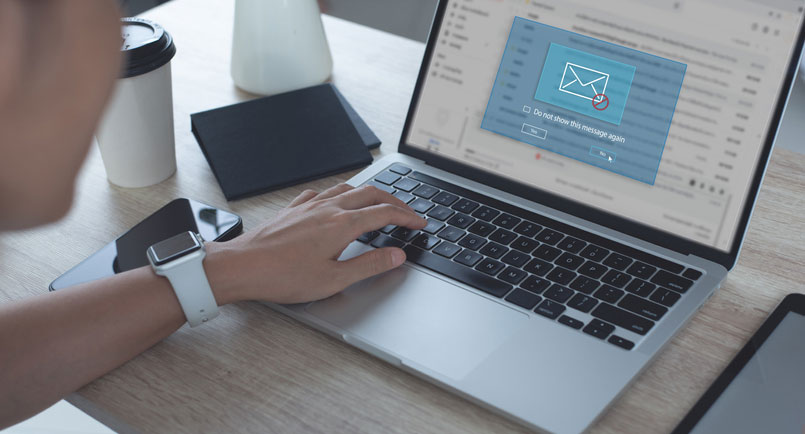 Secure Communications
In addition to protecting vulnerable information such as financial data and other personal records that can be compromised by outside interference, cybersecurity experts are frequently focused on ensuring secure communications for their employers. This is an instance where the convenience of information technology – which allows users to stay better connected and greatly improves possibilities of archiving – is also a weakness, as it has moved many companies and agencies' most private discussions onto digital platforms, making it easy for outsiders to surveil others and compromise their internal correspondence. In particular, this is one of the greatest cyber threats to national security, though it is applicable in many fields. Consequently, many cyber scientists specialize in communications security, bolstering existing cybersecurity systems or even creating new ones from the ground up.
Cybersecurity when it comes to internal communications is a necessary factor for any organization to consider, meaning it will always be a valuable skill set for data scientists to have.
Know Your Threats: Becoming an Expert in Cybersecurity
Cybersecurity experts are trusted authorities who are sometimes posed with security crises that they must handle very quickly. As you might guess, there are some cybersecurity experts who focus on these issues individually, helping organizations face the most involved problems in each subcategory of cyber science. Other cybersecurity experts are trained more generally, having a grasp on many different types of cyber issues simultaneously. In both cases, it's important to have an understanding of the many different types of threats an organization might face. These include (but are not limited to) the following:
Malware: As one might guess from the name, this is any type of software that is programmed to be "malicious," typically using viruses to disrupt an organization's normal operations and sometimes to extract sensitive information. While there are already sophisticated antivirus software applications that are effective at blocking common viruses, new types of malware are constantly emerging, meaning the ingenuity and quick thinking of a security expert can often come in handy.
Ransomware: This is a type of malware that compromises, steals, blocks, or "hijacks" an organization's information, making it available only if the company concedes to its requests, normally for money. Though it may seem too complex and dramatic to seem common, it is actually a regular occurrence, and companies frequently do find that they have to "play along" – i.e., pay the ransom – in order to regain their data.
Phishing: Everyone with an email address has encountered some form of phishing – when an email seemingly from a person or organization is asking for personal information or money under false pretenses. Many instances of phishing simply ask recipients to click a link, which in turn unleashes a virus on their computer or even the entire server the community is connected to. This is a common form of scamming that can be difficult to stop. Cybersecurity experts sometimes help companies provide lessons about phishing to their employees as part of orientation to ensure that no one on the team will mistakenly fall victim to an attempted scam.
Data poisoning: A cyber science issue that is only rising with the improvement of A.I. technology, data poisoning occurs when an A.I. system is corrupted and provides inaccurate or false data to a company. Since many organizations rely on this data to make key decisions about business or governance practices, any interference with this data will lead to ineffective and misguided strategic decisions. This is a growing issue in cybersecurity, one that experts will likely continue to face for years to come.
New technology: Organizations are often eager to embrace the newest technological tools to enhance their businesses, but this can come with risks, as many of these programs don't have the high security standards of longer-standing technological instruments. Because of this, some cybersecurity experts are tasked with vetting any new technology an organization is considering implementing in its business practices to ensure that it will not cause a security breach or any other form of interference to a company's operations before making a purchase agreement. This requires a sophisticated understanding of threat assessment, calling on security experts to have an intricate knowledge of their business' vulnerabilities and the ability to make complex predictions about what could happen in the future.
These are just a few of the top threats and risks that cybersecurity experts have to understand in order to protect their organizations. Many are familiar with the cyber threat icons, some of which pictured above, that act as a shorthand for different cybersecurity issues.
Job Opportunities
If you're interested in becoming a cybersecurity specialist but worried about the possible job opportunities that will be available for you, fear not: the time could not be better to pursue a career in the field of cyber science. According to the Bureau of Labor Statistics, the projected job growth rate for information security analysts is a whopping 35% by 2031 – nearly five times the average job growth rate across industries. These industries include monetary authorities (such as large banking institutions), computer systems design companies, data processing services, technical consulting services, and the film industry. In short, if you are a qualified cyber scientist, there should be a host of compelling job opportunities available for you.
Compensation for information security experts is high, as their skills and insights are indispensable for government agencies, banks, corporations, data technology manufacturers, and more. The Bureau of Labor Statistics reports a median annual salary of $102,600 for information security analysts, with the top ten percent of cybersecurity specialists earning more than $165,920. The numbers only go up for the top-paying states for internet security analysts, which includes California, New York, Maryland, Iowa, and Washington D.C., where the average salary range is between $124,980 and $135,200.
These statistics and predictions are nothing to turn up your nose at – they make an excellent case for pursuing a career path in cyber science, boasting a terrific median annual salary and among the highest estimated growth rates of any field out there. Indeed, though there are many high-paying data science jobs out there, cybersecurity is absolutely certain to remain a pressing issue for all types of organizations no matter what technological advances are made in the decades to come. In other words, there is always likely to be work for cybersecurity analysts, and it is likely to be well compensated. Don't miss this wonderful opportunity to start a high-powered career that is likely to only become more valuable and instrumental in the years to come.
Taking the Next Steps Toward a Career in Cyber Science
If you are inspired by learning about key issues in cybersecurity and want to get involved in the vital and intriguing field of cyber science, it might be time to take the next step toward starting your career. Being a skilled job that promises a generous salary, cybersecurity experts are typically expected to hold an advanced degree, normally in data science with a cybersecurity focus. That said, no matter what level of education you hold, there are numerous ways to get started pursuing a career in cybersecurity. To determine the option that is right for you, check out the descriptions below.
Bachelor's Degree in Data Science
If you are at the very beginning of your educational journey, there are numerous bachelor's programs that are oriented toward data science, giving you the exact framework you will need to thrive in a master's program in cyber science. To learn more about these bachelor's programs, take a look at our guide here.
Master's Degree in Data Science
If you hold a bachelor's degree, even one that falls outside of the data science discipline, you are ready to pursue a master's degree. This tends to be a requirement for cyber security experts, especially when they will be in managerial or decision-making roles on their team. To take a look at online master's programs to determine which one is best for you, take a look at our guide here.
Data Science Bootcamps
There are some job opportunities in the world of big data that are available even to those who do not have advanced degrees. These typically require that applicants have completed coding boot camps, which are intensive classes that are typically focused on a single skill set that directly leads to particular work opportunities. These can be a great way to get your feet wet in the field and can lead to high-paid, instrumental roles at major companies.
To be clear, no education will substitute the complexity and depth of a master's program, and those who are certain they would like to specialize in cyber science in the long term will do well for themselves by pursuing higher education. However, for those who are just getting started, don't have time to set aside to pursue a degree, or who have a very particular area of specialty already in mind, a data science boot camp can be a wonderful opportunity.
To learn more about boot camp options in the US, visit our comprehensive guide here.