Cybersecurity Analyst vs. Engineer
If you are looking into the many lucrative opportunities available in the world of big data, you may be overwhelmed by the sheer number of options that are out there. Indeed, under the large umbrella of "data science" you can find a host of subcategories and specializations that can vary greatly in terms of skills needed, responsibilities on a team, and your overall career path.
It's important to determine what type of data science career you'd like at the outset of your educational journey, recognizing that you're committing to an area of focus that you'll be enthusiastic to pursue in years to come.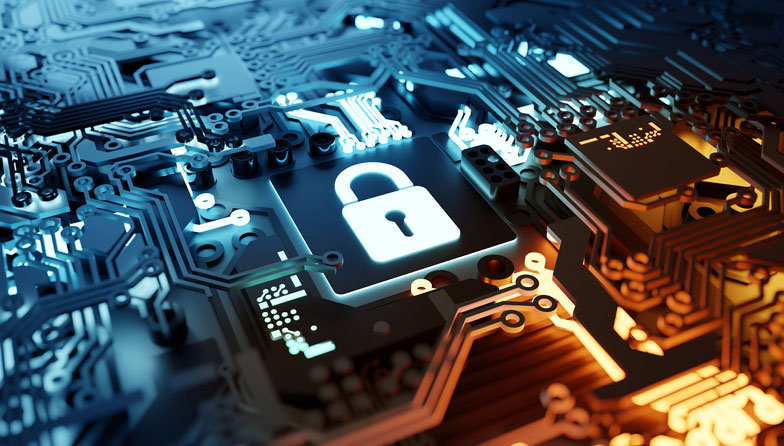 Included in this Article:
Two Types of Specialists
Salary and Job Growth
Cyber Security Analyst and Cyber Security Engineer
What is a Security Analyst?
What is a Security Engineer?
Similarities and Differences
Skills Needed
Educational Requirements
Bachelors and Masters in Data Science
Additional Degree Options
Cybersecurity Analyst vs. Engineer – Which One is Right for You?
What is Cybersecurity?
One excellent area of specialization within the big data industry is cybersecurity. For obvious reasons, everyone is concerned with protecting their digital archives, documents, and correspondences, from government agencies and medical facilities to companies large and small to even private individuals. If you are looking to cultivate a skill set that will never cease to get you work, the arena of security is an excellent one to focus on.
Two Primary Types of Specialists – Security Analysts and Security Engineers
There are two primary types of cybersecurity specialists: security analysts and security engineers.
Though they draw from similar knowledge and skill sets, these are typically two different positions on an information security team, working together to keep data safe and secure. As one grows in their abilities in these roles, higher level security analyst and engineering positions will become available.
Featured Programs:
Sponsored School(s)
However, this is not to say that the jobs of cybersecurity specialists are monotonous or repetitive. In fact, being a data security expert means needing to stay aware of new cyberattack methods and strategies and refining one's skill set as needed. In this day and age, there are many different types of threats to data, including the following:
Distributed denial of service (DDoS) attacks
Malware
Phishing
Ransomware
These are just a few of the types of cybersecurity threats that analysts and engineers must understand so that they can keep businesses' private information out of the wrong hands.
Cybersecurity Specialist Salary and Job Growth Data
It's no secret that jobs in the data science profession are highly remunerative, with new opportunities appearing every day. This is a huge part of what has lured so many people into the ever-growing field, and is a great reason for you to consider a career path of your own in the data science field.
The Bureau of Labor Statistics reports stellar salary and job growth data for information security specialists. (Note: The BLS' data does not differentiate data security analysts from data security engineers, but both are encompassed within their records.) They report a median annual wage of $102,600 – a fantastic six-figure income likely to spark anyone's attention. Within particular industries, this median income increases: those working in the information sector earn a median annual salary of $128,970, and those in the finance and insurance fields earn a median annual salary of $104,790.
One thing is clear: it pays to be a cybersecurity specialist.
Job growth data for security experts is, if you can believe it, even better: the Bureau of Labor Statistics projects an estimated job growth of 35% by 2031, a number that hugely outpaces the average growth rate of most other professions. This amounts to an estimated 19,500 new job openings for cybersecurity specialists each year. While some professions are currently struggling with job cuts and wage decreases due to automation or declining need for their services, positions in the data science field are only continuing to grow.
Cyber Security Analyst and Cyber Security Engineer
So, what defines the difference between a cybersecurity analyst vs. engineer? Read our guide below to find out which role is more suited to your work style and skill set.
What is a Security Analyst?
A security analyst typically acts as a sort of on-duty guard for a business' database and network, steadily monitoring its information systems to detect any breaches and prevent any breach attempts. Since database technology is continuously evolving into new organization models as well as new platforms, this means that security analysts must continuously educate themselves on developments in their work and train themselves in state-of-the-art cyberattack protection strategies.
In order to do their jobs most effectively, security analysts are trained at finding problems in the existing security systems, sometimes having to work quickly to resolve issues and protect their business from outside interference. This can involve deploying and running firewalls, compiling extensive incident reports, managing encryption programs, and more.
The role of a security analyst is one that sometimes is called upon to immediately spring into action in the face of a cyberattack. If you're quick on your feet and enjoy "first responder" problem solving, a security analyst track could be the one for you.
What is a Security Engineer?
An information security engineer designs and deploys the security architecture that a company will use to protect its information. These customized systems are highly responsive to a company's individual security needs, and as mentioned above, are required to continuously evolve in step with new technologies and new forms of cyberattack.
Security engineers must be innovative and forward-thinking, as part of their job is to design systems that will outsmart would-be cyberattackers from accessing their databases. This means constantly updating their business' security system, as they take responsibility for any security upgrades. This process involves performing routine assessments of cybersecurity systems as well as performing penetration testing – simulated attacks that test a security system's effectiveness – to evaluate what is working and what still is needed. This can also involve working with information security analysts, responding to their reports on data breaches to gain an understanding of how they can improve their security systems.
In addition to designing strong protections for company information systems and networks, information security engineers also are responsible for ensuring that the measures they have designed comply with government regulations. These are also subject to regular changes, as policy for data security is constantly under review and modification.
Security engineers aren't necessarily on all cybersecurity teams. They are typically found in large organizations as well as businesses with highly sensitive information that needs rigorous protection measures.
Cybersecurity Analyst vs. Engineer – Similarities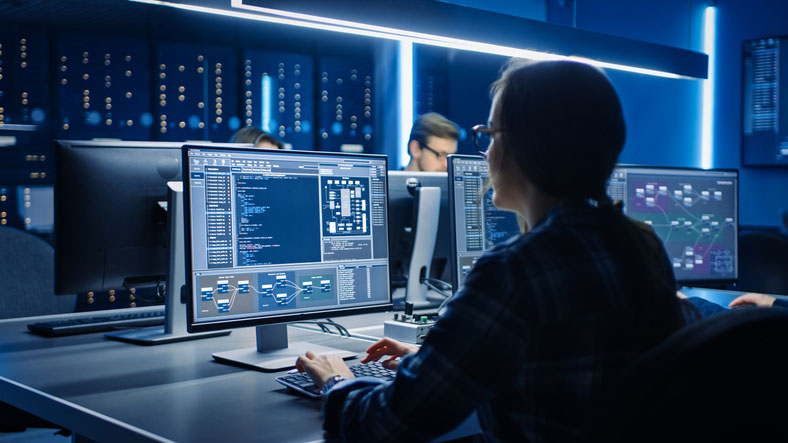 Information security analysts and engineers alike are responsible for protecting the data of their companies, which in both cases requires up-to-the-minute knowledge of advances in security systems and strategic thinking about how bad actors might exploit existing database structures. They often work together on problem-solving initiatives toward creating a more secure and efficient protection system for their company. Both are involved in the maintenance of these systems and the groundwork needed to evaluate areas of improvement.
These roles also both require the ability to think ahead and imagine what the objectives and tactics of cyberattackers might be. This is sometimes called "thinking like a hacker" – imagining and anticipate what an outsider might be looking to exploit in the systems that they have created and which they are protecting.
Cybersecurity Analyst vs. Engineer – Differences
In delineating the differences between cybersecurity analyst vs. engineer positions, the most crucial difference is in where they focus their respective attention. Engineers are primarily focused on building systems, while analysts are focused on identifying problems in those systems so that they can be improved. While information security engineers can be thought of as architects, designing and re-tuning the security structure that a company relies upon to protect its data, information security analysts are the boots on the ground that defend the database in real time.
Opportunities are also distributed differently between the two roles: information security analysts work on many different types of teams, while cybersecurity engineers typically work for larger organizations that need more customized security systems for their databases. Still, there are plenty of positions available for people in either role, so in making the decision of which one is right for you, it's best to keep in mind what work sounds more interesting to you and suited to your natural strengths.
Skills Needed
Both information security analysts and engineers are expected to have a basic knowledge of the primary programming languages, including the following:
Java
Python
.NET
C++
Bash
PowerShell
Both positions also require strong communication skills, as both information security analysts and engineers act as liaisons who inform those on staff who do not have data science backgrounds about what they are doing, translating their skilled knowledge into terms that are more easily comprehensible to outsiders.
Educational Requirements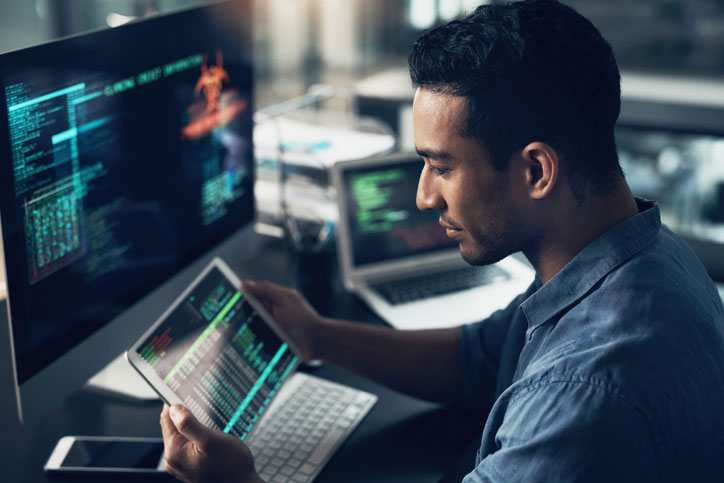 At minimum, those working in cybersecurity-related jobs are generally expected to hold a bachelor's degree, though many elect to go on to pursue a master's degree as well. There are terrific career options in the world of cybersecurity for candidates holding either degree. What's important is to choose a path that you think will be sustainable for you in both the short term and the long term.
Bachelor's in Data Science (or a Related Field)
In order to become either a security analyst or engineer, one typically is expected to hold a bachelor's degree, with most having majored in computer science, engineering, or math. In fact, as the field of big data has expanded, a growing number of schools are offering bachelor's in data science degrees. Some of these programs allow students to pick their area of specialization early to receive an extensive and useful education that will put them directly on their chosen career path.
Master's in Data Science
Those working at the highest levels in big data typically hold advanced degrees. The most common of these is a master's in data science. A master's degree asserts that you possess an advanced skill set as well as the insight and understanding to be an authority on important questions regarding data in your company.
If you pursue a master's in data science, you are likely to pick an area of specialization that will align you with a related professional track. In the case of information security analysts and engineers, this area of study is Cybersecurity. Holding a master's in data science with a concentration in cybersecurity is certain to reflect your competence and skill in a role where those qualities will be very necessary.
Due to the industry boom taking place in the world of information, there are excellent master's programs in data science all over the country. Many of these are online programs which offer flexible hours and part-time options to help people gain valuable professional skills while continuing to work.
Additional Degree Options
Beyond a bachelor's or master's in data science, there are several additional degree and certification options in data science, including the following:
To learn more about these different options and to take a look at the top online data science degree programs in the country, visit our data science degree comparison guide.
Cybersecurity Analyst vs. Engineer – Which One is Right for You?
If you've zeroed in on the topic of cybersecurity as the area where you'd like to focus your data science degree, you're already making strides toward a lucrative and impactful career. The next step is figuring out which role you are best suited for on a team, and which area will remain interesting and stimulating to you as you build your career.
Cybersecurity analysts and engineers draw from similar bodies of knowledge. What differentiates them is their focus and the dispositions their roles require. Cybersecurity analysts must be ready for quickfire action, with each workday having the potential to be completely different from the last. They also must be ready to think like cyberattackers, making key strategic decisions often in very little time. Cybersecurity engineers, meanwhile, are big-picture thinkers who try to work ahead, conceiving of issues in advance with the goal of building a structure that is prepared for it.
When comparing the cybersecurity analyst vs. engineer roles, only you can determine which profession is most appropriate for you. The good news is that whichever one you choose, you're likely to build not just a thriving career but a lasting one.