Is Data Science Hard?
If you are looking for an engaging career path in a blossoming field, a data science profession could be the perfect choice for you. From abundant job opportunities to the chance to have a major voice in business strategy, there are numerous great reasons why so many are drawn to pursue roles that involve data science.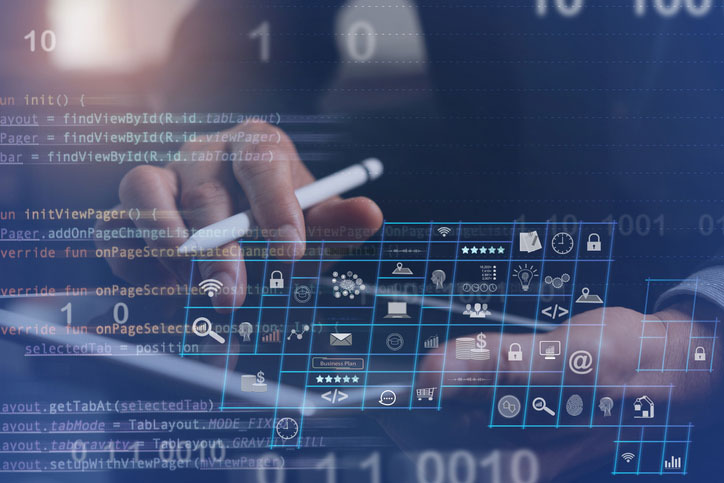 However, there are some who are intimidated to attempt to break into the field, as it is so vast and, by many accounts, requires intensive education and commitment to the job. In other words, they are wondering, is data science hard, i.e., too hard for me to pursue? If you are in this category, don't sell yourself short: the training and expertise given to you by a Master's in Data Science program will give you a great depth of knowledge into what looks like the unapproachable world of big data.
If you are someone with an aptitude for math and science, data science is one of the best career paths you can choose, as it promises rigorously stimulating work and high baseline compensation across industries.
Indeed, in contemporary business, data scientists are in high demand, a phenomenon that shows no signs of slowing (and indications of a further boom – more on that later). This is because data scientists like data analysts and statistical engineers are crucial to helping companies unlock deeply valuable insights that can bolster, refine, and even change the way they do business.
Featured Programs:
Sponsored School(s)
To be clear, data science isn't for everyone. If your strengths don't lie in numbers-oriented disciplines like mathematics, statistics, and computer science, a career working with data may not be the option for you. (That said, there are some careers adjacent to data science that rely less on numbers-crunching and more on strategy and business acumen – these may be appropriate if you are in this position.)
Is data science hard? That question lies in the eye of the beholder: for those whose skills align with those needed for a data analysis job, there are likely to be challenges, but they are likely to be interesting and engaging. In other words, if you have what it takes to find a data science position, whatever might be difficult about data science will also be rewarding.
To learn more about data science and its subdisciplines, its technical requirements, transferable skills that may help you enter the field, and more, read on.
What Is Data Science?
An ever-growing field that has risen at a rapid rate over the past several decades, data science is an interdisciplinary field that takes a variety of approaches to interpret and analyze information so that a company can make key business decisions, from marketing and sales strategy to operations management and more. This relies upon skilled technological practices like programming, use of advanced algorithms, and more.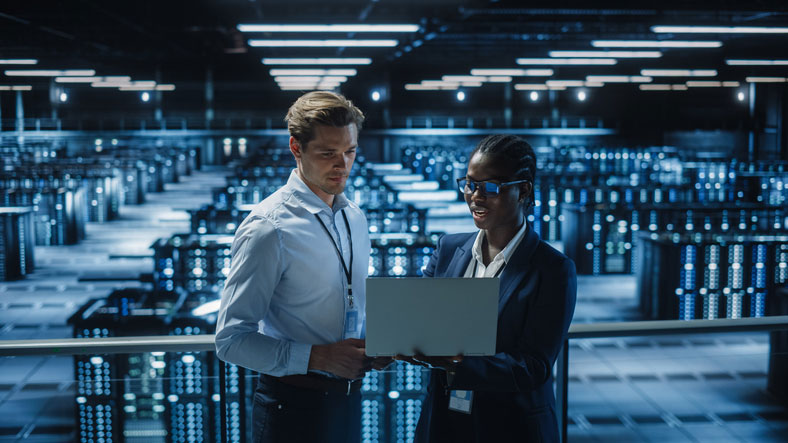 As businesses have become ever more reliant on technology to illuminate customer behaviors and organizational efficiency, there have also been continuous evolutions in the systems used to capture, process, and translate that data into meaningful and actionable analysis. This is why the field of data science is larger today than ever before.
Data Science Subcategories and the "Data Life Cycle"
Within the large umbrella of data science there is a wide variety of jobs requiring completely different types of expertise. Data science is useful to basically every industry under the sun, from commercial enterprises to healthcare to higher education and more. If you are already working in an industry that makes use of data analysis, this could be the perfect way to use your insights into an existing business to cultivate specialized data science skills, helping you build a rewarding and focused long-term career.
There are many different subfields of data science that address the different needs of a business. They include the following:
Data mining and statistical analysis
Database architecture
Machine learning (ML)
Marketing analytics
Operations analytics
In fact, these different roles track with the "data science life cycle" – the series of actions through which data is processed and presented to company leadership. At some smaller organizations, data scientists are involved in multiple parts of this process, while at larger organizations, tasks are broken down step by step, with each data scientist performing just one of them or even one smaller, more specific part of the job. The steps of the cycle are as follows:
Capture: acquiring, extracting, and entering data
Maintain: processing, warehousing, cleansing, and database architecture
Process: data mining and analysis, data modeling
Analyze: predictive analysis, qualitative analysis
Communicate: data reporting and visualization, business intelligence
As you can see, there are many different aspects of a business that data can capture, meaning a huge variety of jobs for data scientists. This list above barely scratches the surface of the tremendous number of opportunities and specializations available in the world of big data. If you are still wondering, "Is data science hard?," the answer may lie in whatever area of specialty you choose. Different roles call for different skill sets, so it's imperative to find the arena of data science that will be fulfilling for you.
For a complete list of data science focus areas as well as the education needed to pursue each subdiscipline, take a look at our guide here.
Technical Requirements and Skills
Most people who pursue high-level data science jobs hold Master's in Data Science degrees. (For more information about how a data science program could help you start your dream career, find the section below.) Indeed, part of why data science jobs are so well compensated is because of the tremendous expertise that is required in order for you to be hired for such a position in the first place. Formal education aside, there are several skills that are essential to build prior to getting your first data science work experience. They include the following:
This includes Python (the most commonly found programming language), Perl, C/C++, SQL, and Java, among others.
Statistics and Probability. Most people who learn these subjects take courses while working toward their bachelor's degree.
Processing unstructured data from a variety of sources. Data scientists should have a baseline familiarity with the primary sources of information that companies acquire, how audiences engage with them, their primary sales platforms, and more.
Knowledge of SAS and other analytics. In addition to SAS, the most prominent analytics tools include Spark, Hadoop, R, Hive, and Pig.
Transferable Skills You May Already Have
Beyond the skilled technical trades described above, there are also some more general skills or areas of knowledge that you can potentially bring to the table as you start your data science education. This also works as a kind of checklist for prospective data scientists: if you are considering a career in data science, you can ask yourself if the following applies to you. If the answer is yes, you are an excellent candidate to start a data science career.
Business understanding and strategic logic. Many data science jobs require analysis informed by a solid knowledge of business practices as well as a general acumen for business decisions and strategy.
Industry-specific knowledge. Professionals who work in specialized industries like healthcare know the unique needs of their field, meaning that they can direct their studies toward a data science focus area tailored to their existing expertise.
Because many data analysts serve as the intermediaries between raw data and company leadership, strong communication skills are key for data scientists.
These are just a few of the most important non-scientific skills that are valued and impactful if you are pursuing a degree as a data scientist.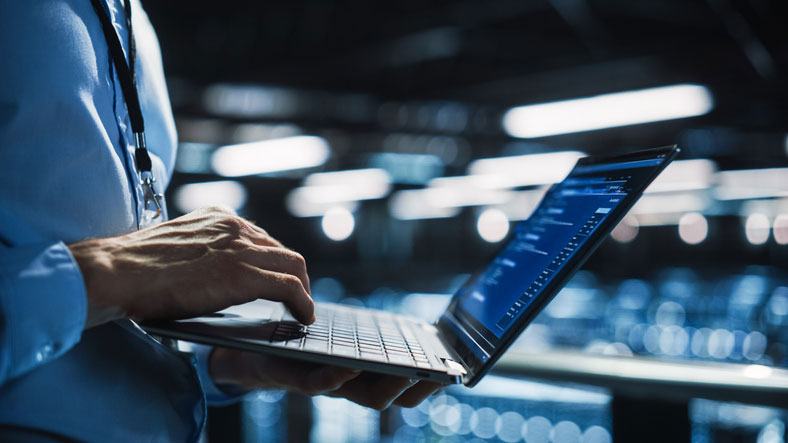 Is Learning Data Science Worth It?
If you have determined that you have the skills and competencies needed to pursue a career in data science, you might be wondering if the education needed (typically at a master's level) will be worth it for you. The answer, assuming you are indeed a candidate per the aforementioned criteria, is a resounding yes. A career in data science is all but certain to be lucrative, interesting, and impactful, leading to further specializations and greater responsibilities over the course of time. There's a reason these jobs have become among the most coveted opportunities available right now.
Data Science Job Growth and Salary Range
Data science could hardly be growing faster. According to the Bureau of Labor Statistics, data scientists can expect an estimated job growth rate of a whopping 36% by 2031 – compare that to the average 5 to 8% for most professions in the US. In other words, if you are just starting a career as a data scientist now, there are going to be significantly more job opportunities for you in ten years than the already abundant amount available now. This is a huge reason to seize the moment now and take advantage of the incredible opportunities that await.
Salary ranges for data scientists are similarly stellar. According to the Bureau of Labor Statistics, data scientists across industries make a median annual income of $100,910 per year. These already extremely attractive numbers can get higher and higher as one takes on more responsibilities and acquires greater data skills. If you weren't already convinced to join the field of data science, these exceptional salaries should help make the case for why you should be considering a data science job for your own path.
How Can a Data Science Degree Program Help You?
You may have begun this article wondering, "Is data science hard?" But if you have found you have the skills – both mathematical and other – that are expected of data scientists, by now you might be wondering, "How can I take the next steps in pursuing a data science career?"
The answer for most people is by working toward a data science degree. Working as a data analyst or engineer are skilled jobs matched by high employer expectations, hence the exceptional pay. In order to become a top-performing data scientist, one must build skills, expertise, and experience – and degree programs are the most standard way to develop those. Typically, top data scientists have received master's degrees.
There is a wide variety of online master's degree options for data science students to choose from. Some are eager to dive in headfirst into their studies and complete full-time coursework, while others pursue their degrees part-time, maintaining their jobs in the meantime. In planning how you will pursue your degree, it's important to design a plan that is sustainable in the long term, staying mindful of both your economic needs and your overall energy level. After all, you don't want to face burnout after having made the impressive decision to become a data scientist. To learn more about degree options and find the one for you, take a look at our program guide here.
For an overview of a career as a data scientist, visit our career guide here.
There are other career paths adjacent to data science that might be better suited to your skill set. To learn more about those options, read our guide to programs related to data science.
For an index of questions related to data science, take a look at our homepage here.