Online Master's in Health Informatics
By Kat Campise, Data Scientist, Ph.D.
Are you interested in an analytics career that has an impact on the health care system? Would you prefer to take courses online rather than driving to campus?
An online master's degree in health informatics may be the perfect choice if you're seeking to enter a sector where the demand for qualified candidates is expected to grow by an astounding 17 percent over the next decade.
Featured Programs:
Sponsored School(s)
The Bureau of Labor Statistics (BLS) reports a median salary of $55,560 for health information technologists as of May 2021, but the most experienced and knowledgeable professionals often make more than $98,490 per year. Some health informatics experts enter more advanced roles as:
Health informatics analysts
Health care IT project managers
Clinical Informatics Specialists
Health informatics managers
Public health informatics scientists
Each of these specialized careers comes with unique personal and professional growth opportunities. Earning an online master's degree in health informatics can help you discover these opportunities for yourself.
What is Health Informatics?
Some people define health informatics is "IT for health care," but it's much more than that. A health informatician combines information technology and computer science to manage the extraction, storage, and retrieval of health care information.
Retrieving the right information at the right time is crucial for all organizations, but health informatics involves the health care industry and, thus, the quality of patient care. This means that the decisions of a health informatician can impact patient outcomes.
Preparing for an Online Master's Degree in Health Informatics
Now that online degrees are widely available, this viable alternative to earning a degree through traditional, on-campus instruction offers a flexible path to a graduate degree in health informatics.
But you'll still need to do some research to determine each university's admission requirements, curriculum, accrediting body, total cost, and program length. Visit the U.S. Department of Education for information on accreditation, including lists of accredited schools.
Step 1: Decide whether an Online or an On-Campus Program is the Best Fit
The main difference between an on-campus and an online master's in health informatics is logistics. Do you want to drive to campus and sit in a classroom? Do you prefer in-person interaction with your instructor? Or do you need a more flexible coursework schedule in terms of viewing pre-recorded lectures and forum-based discussions?
Online courses are more convenient and may save you transportation expenses. Many programs are completely asynchronous, and for those that include mandatory scheduled lectures delivered via live video, lectures are often scheduled to accommodate the traditional eight-to-five work schedule of working professionals.
In general, students who have family or work responsibilities find that online master's degree programs are more manageable because they can complete their coursework from anywhere, at any time.
The decision comes down to personal preference and your current life circumstances.
Step 2: Review the Online Health Informatics Program Curriculum
Depending on the university, the type of health informatics master's degree may differ in emphasis. For example, Stanford University offers a Biomedical Informatics MS Degree fully online. Northwestern University offers a Master of Science in Health Informatics.
The difference between the two becomes clear when you review the course requirements. Stanford's curriculum includes courses such as:
Representations and Algorithms for Computational Molecular Biology
Computational Molecular Biology
Northwestern's program, alternatively, focuses on courses including:
Health Care Operations
Health Analytics Leadership
If you already have a STEM undergrad degree and you're interested in extending that knowledge into health informatics, a program similar to Stanford's online master's degree program may be the best selection.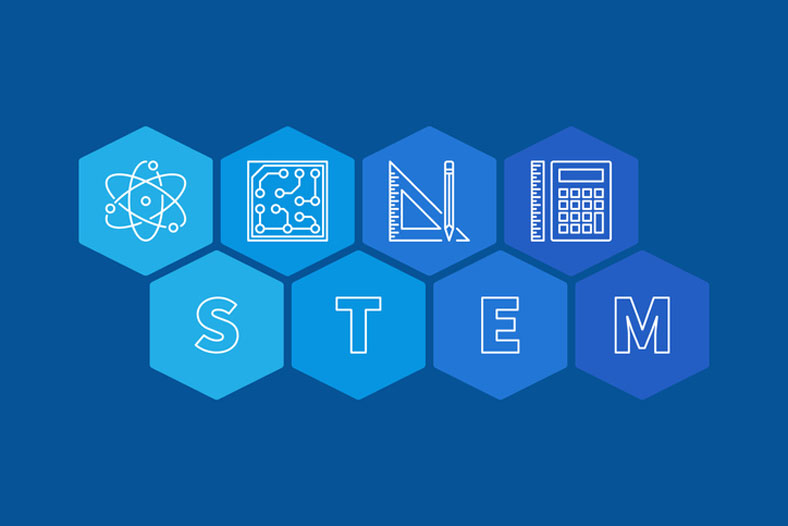 Alternatively, a program similar to Northwestern's is suitable for applicants who prefer more emphasis on health informatics in general, and less math and science intensive coursework.
Step 3: Determine the Cost and Length of an Online Master's in Health Informatics
If you were to choose Stanford University's program, you would expect to pay $1,456 per unit for each quarter and the additional fees not included in the cost of tuition.
Northwestern's per-course tuition is, as of this writing, $4,981with a total program cost of $61,272.
Both are high-quality programs at outstanding universities. But if you view this from the perspective of a yearly salary, your master's degree will cost roughly the equivalent of a starting salary for a health informatician. Also, the per unit costs don't include books or other required materials for each course.
The cost consideration is particularly important if you're planning on funding your education with school loans. Even though federally subsidized loans tend to translate into lower interest rates, you'll still pay more for the degree overall.
If you're currently employed in health informatics or health care, and there is a high probability of you earning more after completing the degree, then the expense is likely to yield a higher return on your investment.
Student loans stay with you regardless of your future financial situation, so eye this option with caution and quantitative consideration — calculating current costs and weighing those costs against future financial benefits.
The average length for an online master's in health informatics program is 2.5 years, but this can vary based on the program and the university's curriculum.
The total credits you'll complete ranges from 36 to 45. Keep in mind that some masters programs are operated within the context of a cohort, which means you're locked into a specific group of students all following a predetermined course succession. This is different from the traditional undergraduate scenario where you're relatively free to choose the timing of each course.
Also remember that universities tend to raise their fees for each academic year, so you always want to check with the university to ensure that you have accurate tuition information.
Step 4: Consider the Admission Requirements for Each Program
Ideally, you should have a list of about three online health informatics master's programs. Your list may be longer, but narrowing it down to three is recommended. Why? The application process is time-consuming.
Many universities require that you take the GRE, which means additional costs and study time. Some universities give priority consideration to those with higher GRE scores. Read the admissions section closely for each program on your list.
Additionally, don't be surprised if you'll need 2 or 3 written recommendations from prior instructors and/or employers. A majority of the universities also require a personal statement or a statement of purpose (SOP), which highlights your reasons for completing a master's program in health informatics. SOPs may be as short as 200 to 500 words, but your submission to each program should be tailored to that particular university.
You'll need to send official (sealed) transcripts, which adds to the cost of the admission application. Most universities charge a fee for sending official transcripts to you. Even if you can submit unofficial transcripts for the initial application, the graduate school department will need the official transcripts to finalize your admission.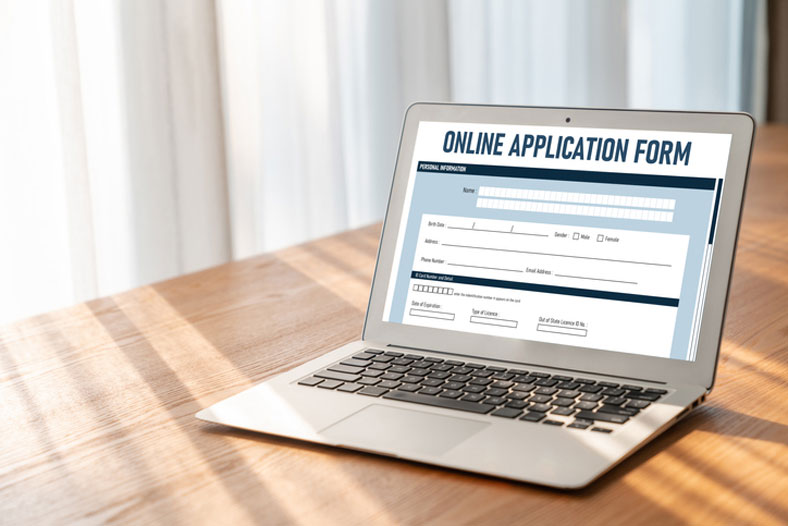 Most of the universities offering an online master's degree in health informatics view the degree as a professional program. As such, they may require that you send a resume or a curriculum vitae (CV) as part of your admissions application. If you're applying to a program such as Stanford's Master's in Biomedical Informatics, you will need to show the admissions committee that you have either the academic background or experience in the biomedical (or biology) field.
International students must show proof of English proficiency. This is most commonly demonstrated by passing the TOEFL or IELTS exam. Review each university's admission requirements carefully to ensure that you submit the correct exam scores.
Finally, expect to pay an application fee. While some universities might waive the fee, this isn't standard practice. Application fees generally start at around $60 and reach as high as $125.
2021 US Bureau of Labor Statistics salary and employment figures for health information technologists reflect national data, not school-specific information. Conditions in your area may vary. Data accessed January 2023.