About Us
DiscoverDataScience.org is owned and operated by Wiley University Services. Our content originates from many different education content writers. Our views and opinions are our own and for information purposes only. We want this website to serve as a directory guide, or an on-ramp, for educational programs as you explore the many options available. Please note the higher ed landscape is expansive; we do not include every option available and encourage you to conduct your own independent research.
Please view our advertiser disclosure to learn more about our content, how we are compensated, and what to expect if you submit a request for information form.
To get in contact with us for updates or anything else, please email here: [email protected].
We believe that big data will aid scientific inquiry, improve governments, build businesses, and generally make life better. Advancements in computing power, machine learning, and artificial intelligence have created mountains of useful information. The jobs and the opportunities of the future will belong to the people that can manage, interpret, and use that data to identify trends and patterns. But right now, data science as a field is just emerging.
Companies are looking for qualified data-savvy employees. Meanwhile schools, colleges, and graduate programs are starting new data science and business analytics and intelligence programs and trying to fill them with qualified students. And people looking to prepare for the future or pivot their career are looking for sources of good information.
That's where we hope Discover Data Science fits in. We want to provide prospective data science students with accurate and expert-driven information about data science, business analytics and intelligence, and associated fields.

Creating the ultimate guide for data science and business analytics students
We want this website to serve as a guide, or an on-ramp, for data science-related educational opportunities in the United States, including colleges and universities with data science and business analytic programs. We will also research and provide information about graduate-level courses and programs. We are also seeing a trend in data science bootcamps and certificate programs that might be a good fit for working professionals with related experience.
Behind the scenes at Discover Data Science
Discover Data Science is organized and run by a distributed team of professionals that build and publish educational resources on the web. We believe that the exploding field of data science will provide countless opportunities for students and new learning programs and we want to contribute and add value to these exciting new opportunities. Our writers include graduate students, university faculty members, and other data science experts. Since this field is growing so fast we do expect that some content on this site to be constantly updated. Please be sure to independently verify things like tuition rates or admission requirements for schools and programs. And please let us know if you have any feedback or information you would like us to share with our readers.
Contributing Experts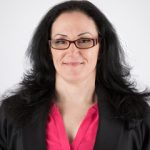 Kat is a professional freelance data scientist, researcher, and technical writer. She completed her Ph.D. in Educational Psychology at the University of Nevada-Las Vegas. Her areas of expertise are machine learning/artificial intelligence, data science, data engineering, text analytics, technology (blockchain/ICOs, cybersecurity, IoT), and finance (personal and FinTech). Kat has been a big contributor to our data science training center. She has also written several articles explaining the difference between a data scientist and related occupations such as a data analyst or data engineer.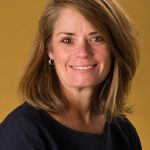 Jennifer Lewis Priestley, Ph.D.
Dr. Priestley is the Associate Dean of The Graduate College and the Director of the Analytics and Data Science Institute at Kennesaw State University. In 2012, the SAS Institute recognized Dr. Priestley as the 2012 Distinguished Statistics Professor of the Year. She served as the 2012 and 2015 Co-Chair of the National Analytics Conference. Datanami recognized Dr. Priestley as one of the top 12 "Data Scientists to Watch in 2016."
Dr. Priestley has been a featured speaker at SAS Analytics, Big Data Week, Technology Association of Georgia, Data Science ATL, The Atlanta Chief Data Officer Summit, The Atlanta CEO Council, Predictive Analytics World, INFORMS and dozens of corporate events addressing issues related to advanced analytics and the challenges and opportunities of "Big Data". She is a member of the Advisory Board for the Southern Data Science Conference.
She has authored dozens of articles on Binary Classification, Risk Modeling, Sampling, Statistical Methodologies for Problem Solving and Applications of Big Data Analytics.
Prior to receiving a Ph.D. in Statistics, Dr. Priestley worked in the Financial Services industry for 11 years. Her positions included Vice President of Business Development for VISA EU in London, as well as for MasterCard US and an analytical consultant with Accenture's strategic services group.
Dr. Priestley received a Ph.D. from Georgia State, a MBA from The Pennsylvania State University, where she was president of the graduate student body, and a BS from Georgia Tech.
Using her background in Marketing and Data Analysis, Helen works as a freelance Survey Researcher and Business Writer. She helps companies and businesses learn more about their target market while also helping them find the best ways to communicate with them. Her other client projects include writing web content, conducting survey research, and creating presentations to summarize and communicate information.
Prior to her work as a freelancer, Helen has worked for companies in a variety of industries including Fidelity Investments, Domino's Pizza, Inc., CUNA and several clients through smaller consulting companies. She enjoys working with both quantitative and qualitative data to build stories that connect clients with their customers.
Helen graduated with a Bachelor of Business Administration degree from the University of Michigan, Ann Arbor and a Master of Business Administration degree from the University of Maryland, College Park. Originally from Maryland, she has been living in the Madison area for the past 12 years with her husband and two sons.
Additional Contributors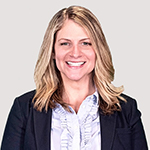 Sandra Altman
Sandra Altman manages the online part-time masters engineering programs at Johns Hopkins University, Engineering for Professionals in Baltimore, MD. She has worked in admissions for 6 years and currently lives in Baltimore with her dog, Stella. Sandra hails from New York on Long Island where she grew up and worked on her masters at NYU in Leadership, Administration and Technology. Before then, she was an AmeriCorps member running the community service and federal work study programs at a small college in PA. She has seen a lot of growth in online education and participated in several courses herself, most recently Data Science with Coursera. She enjoys kickboxing, traveling and can also speak Spanish. When she is not reviewing applications or managing a team, she is finding a way to spend time with her two baby nieces she is training to become womaningeers!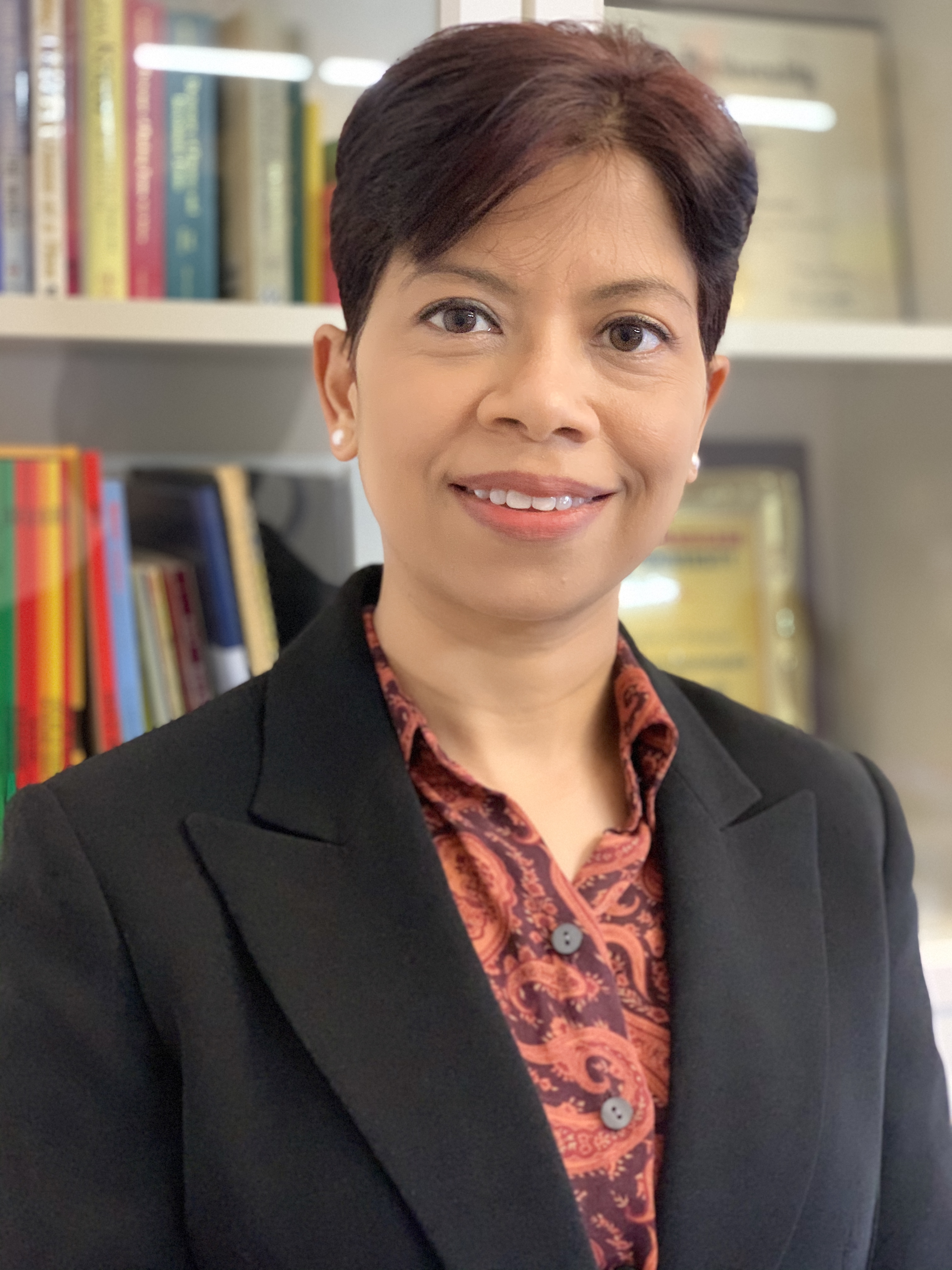 Sudipta Dasmohapatra
Dr. Sudipta Dasmohapatra is the Academic Director of the Master's in Business Analytics (MSBA) and Professor of the Practice at Georgetown University's McDonough School of Business. Dr. Dasmohapatra has extensive experience in teaching, research and practice in data science and analytics specifically in data management, unsupervised and supervised modeling, design of experiments (for direct marketing, A/B and multivariable testing), and digital analytics. She has worked with numerous industry partners, government and non-profit organizations on a variety of business analytics projects.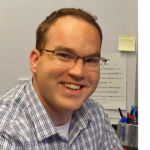 Kif has over six years of professional writing experience, having created content for a wide range of uses including blog articles, press releases, news reports, and marketing content. He has helped produced several well-researched guides for Discover Data Science that have been very popular with readers. Kif graduated from The University of Iowa with a degree in journalism and communication studies. He currently resides in Waverly, Iowa.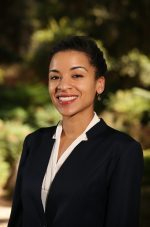 Dr. Walker is a biomedical sciences researcher and technical writer. She
completed her Ph.D. in Environmental Toxicology at the University of
California, Riverside. Her areas of expertise are developmental biology,
biochemistry, and biomedical data analytics. Dr. Walker has authored
multiple original research manuscripts in her field as well as
non-technical STEM content for a variety of audiences including blog
articles, HuffPost op-eds, and press releases.
GREAT SCHOOLS LOVE OUR CONTENT

Don't just take our word for it. These schools love our data science content and appreciate the many articles and guides we have published.