Guide to a Career in Health Informatics
Health informatics is a rapidly evolving field, and degree programs in health informatics and health information management are needed to prepare graduates for successful careers and to contribute to health care reform.
Many colleges and universities across the country now offer online and on-campus degree programs and certificates at undergraduate and graduate levels.
Featured Programs:
Sponsored School(s)
What Is Health Informatics?
Health informatics (HI), also referred to as health information systems or medical informatics, is an interdisciplinary field at the intersection of health care, information science, and computer science. The tools of HI include medical terminology, information and communication systems, and computer technology.
Health informatics uses technology to improve health care outcomes by organizing and analyzing health records and facilitating better collaboration among a patient's health care providers.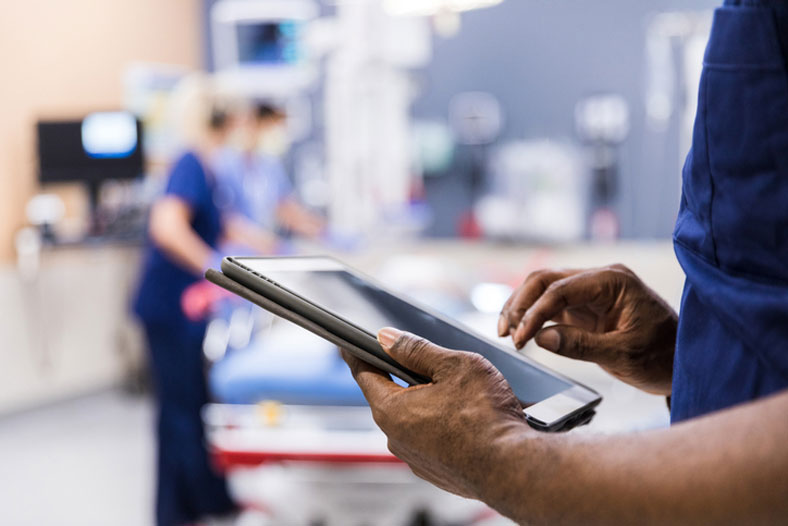 Optimizing the acquisition, storage, retrieval, and use of information, HI promotes more efficient sharing of health records by making electronic health records (EHRs) accessible to patients, doctors, nurses, hospitals, medical facility administrators, insurance companies, and health information technicians.
Careers in Health Informatics 
The contactless medical consultations that were necessary during the height of the COVID-19 pandemic accelerated the use of health informatics and electronic health records, but the benefits of HI reach far beyond the country's COVID response. Even the smallest clinics rely on shared data to improve patient care, and as a result, job opportunities are increasing.
Professional roles and salaries in health informatics vary depending on the size of the employer and the types of health data being managed. The median annual salary for health information technologists in 2021 was $55,560, and, according to the U.S. Bureau of Labor Statistics, the growing volume of electronic health information will create a continuing demand for health information technologists.
The majority of HI jobs involve some level of gathering and analyzing data, designing workflows, measuring impact, educating and training users, managing systems, and working directly with developers.
Clinical Informaticist
In a doctor's office or a small medical practice, a clinical informaticist is generally responsible for:
Organizing and managing patient data
Making the necessary patient data and information available to health care providers, staff, and patients
Educating the end-users in the electronic systems
Optimizing information technology
However, in a large organization, such as a hospital network, these duties might be divided among several informaticists.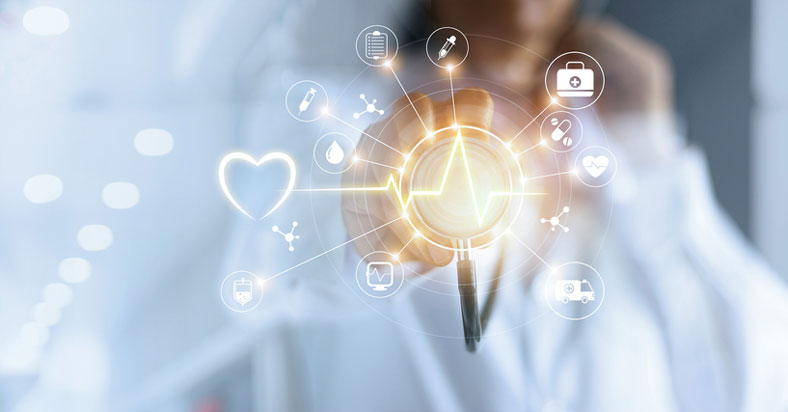 Pharmacy Informaticist
Pharmacy informaticists use data to monitor dosing and adverse reactions. They ensure accurate and detailed prescriptions from physicians to improve patient outcome.
Nutrition Informaticist
Nutrition informaticists use patient data to make more knowledgeable decisions regarding food planning to reduce allergic reactions or improve a treatment plan.
Health Informatics Analyst
This role provides answers to clinical questions by studying data and developing models of events and concepts. Health informatics analysts may also collect data or support the collection and systems used to manage the data, but the approach to or details of subsequent analysis depends upon the employer.
Nurse Informaticist
Nurse informaticists serve as liaisons between nurses and software developers and providing training in the systems. By studying workflows, nurse informaticists help developers build tools for nurses and provide feedback on their limitations. They are involved with evaluating and selecting technology, designing systems, determining end-user requirements, and building functions that help nurses make the best use of data. 
Informatics Specialist
Informatics specialists collaborate with an organization's leadership on directives, quality initiatives, and governance to ensure that IT systems for collecting, managing, and securing data are effective. The informatics specialist is responsible for defining progress toward goals and identifying and testing solutions with data. 
Informatics Manager
The responsibilities of an informatics manager include facilitating access to data, confirming the accuracy of data, and ensuring that the information complies with current federal and state guidelines. Whether they're working for a small medical practice or a large hospital, informatics managers ensure that systems are working and available when needed. 
Informatics Director
The informatics director promotes informatics systems within an organization, by:
Making sure systems work
Monitoring feedback
Staying abreast of technological advances and the best tools available for the organization's goals
This role is one of the most lucrative in the field, especially if you already have IT or hospital administration experience. 
Chief Medical Information Officer 
The duties of the chief medical information officer (CMIO) may vary, but most CMIOs are practicing physicians or IT professionals with specialized training. Their responsibilities will reflect their dual areas of expertise. In general, they:
Evaluate an organization's IT systems
Oversee the health informatics platform
Design and apply EMR/EHR software and applications
Train medical professionals on systems and applications, including computerized physician order entry (CPOE)
Collect and analyze medical and health data
Leverage medical and health data to improve quality of services and daily operations
Depending on the areas of expertise and training, CMIOs may also conduct data analytics for research purposes and report their findings to hospital administrators and other executives, government agencies, or academic institutions. 
Director of Clinical Informatics
To promote the understanding, interoperability, and application of information technology in health care organizations, the director of clinical informatics may oversee the design of IT systems to facilitate the collection, management, and analysis of health data, including patient symptoms, disease diagnosis, procedure records, and outcomes.
Clinical Data Analyst 
At the center of data management for an organization, clinical data analysts apply their knowledge of health care and database management to:
Analyze clinical data
Perform data validation and reconciliation
Identify and report trends
These health care information professionals ensure that processes and protocols are followed, thereby improving the quality and efficiency of care. They are involved in planning and execution through to completion of a clinical study phase. 
Medical IT Consultant 
The role of the medical IT consultant is broad. These professionals must be familiar with patient safety and privacy practices, government regulations, and industry standards. They generally advise health care organizations on privacy and security, health care financial systems, and using technology for maintaining patient records and medical practice. Traveling to clients' locations to evaluate hardware needs and provide training on new systems or upgrades is often required for this role. 
Health Informatics Degree Options 
Because the field requires a high level of technical and business skills, most health informatics roles require a minimum of a bachelor's or master's degree. Basic knowledge and the ability to use medical coding, medical billing, and operational aspects of a medical database will increase your chances of career advancement.
In addition, all roles within health informatics must have advanced knowledge of established regulations, including the Health Insurance Portability and Accountability Act (HIPAA), and the current security and compliance provisions for the health care sector.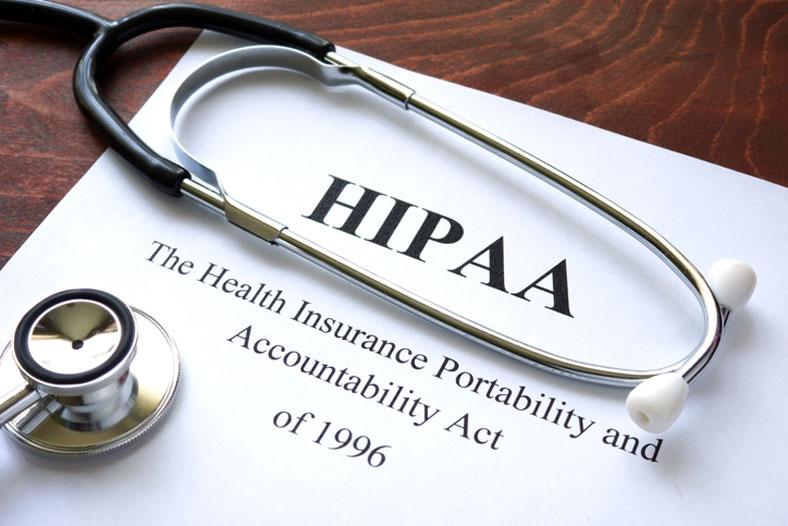 There are several options for degrees and certificates in HI, including: 
Bachelor of Science in Health Informatics 
Bachelor of Information Technology
Bachelor of Science Business Administration, Information Technology
Master of Health Informatics 
Master of Nursing Informatics 
Health Informatics Pay Scale and Job Outlook
Though the lowest 10 percent of earners in health informatics earned around $29,680 in 2021, the BLS reports that salaries can exceed $98,490, depending on experience and level of education.
As in most industries, people with an associate's degree are likely to earn less than those with bachelor's or master's degrees or a postgraduate degree, such as a Ph.D. in health informatics.
The BLS predicts that health information technologist employment will grow 17 percent through 2031, which is higher than average for all occupations. 
HI professionals may work in:
Hospitals
Medical clinics
Doctor's offices
Health informatics firms
Research laboratories
Computer or information security firms
Medical technology firms
Public health organizations
Medical software companies
Nursing home facilities
Futhermore, in our post-COVID-19 era, governmental organizations such as the Division of Health Informatics and Surveillance (DHIS) have a critical need for insights from high-quality data to inform and guide public health policy. 
2021 US Bureau of Labor Statistics salary and employment figures for health informatics professionals reflect national data, not school-specific information. Conditions in your area may vary. Data accessed August 2023.