Best Big Data Conferences 2023
If you have a career in big data – or if you are taking the first steps toward pursuing one – conferences can be a fantastic asset to get the professional boost you need. With options available throughout the year in both in-person and online formats, there are numerous opportunities for ambitious data scientists to build the skills they need and make valuable work connections along the way. They can also be a great way for those who are considering entering the wide arena of data science a chance to learn about its many different subdisciplines so that you can figure out what you would like to specialize in.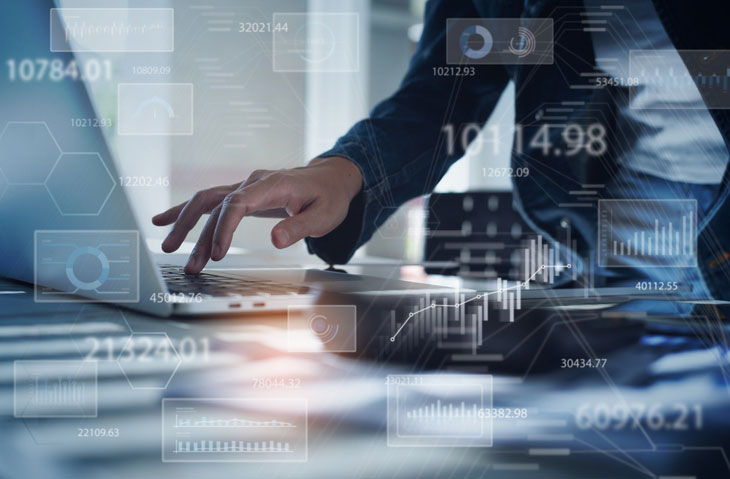 To learn more about data science conference offerings in the coming year as well as the benefits of attending one, read on.
Featured Programs:
Sponsored School(s)
What Are the Benefits of a Data Science Conference?
Data science conferences can serve several functions for those who work in the field. In fact, these events aren't just for newcomers; many who are already established data science professionals attend them to stay up to date on new developments in the industry and meet others with specialties related to their own.
Below are a few of the most notable benefits of big data conferences.
Building Big Data Skills
Whether you're brand new to the world of big data or a longtime data scientist looking to refine your capabilities, conferences can provide excellent educational opportunities that will ensure that you know the most current information about your area of interest. To be clear, these seminars cannot replace the training that a master's program provides. They can, however, supplement this education with information on recent developments in data science as well as insider insights that will expand your understanding of your area of expertise and make you an even more attractive candidate for future employers.
Some of the top subjects included in the best big data conferences include the following:
Artificial Intelligence (A.I.) applications and innovations
Business Intelligence (B.I.)
Cloud computing
Customer and market insight analytics
Data analytics
Data architecture
Data mining
Data visualization
Machine learning
Predictive analytics
Prototype evaluation
In short, any specialization within data science that is associated with its own master's degree program is likely to be a featured topic in at least one conference (but likely more) in 2023.
Networking Opportunities for Data Scientists
Data science conferences can be excellent opportunities to make connections that can advance your career. This is as true for those who are already working in the field as it is for people who are just taking the first steps toward working in big data.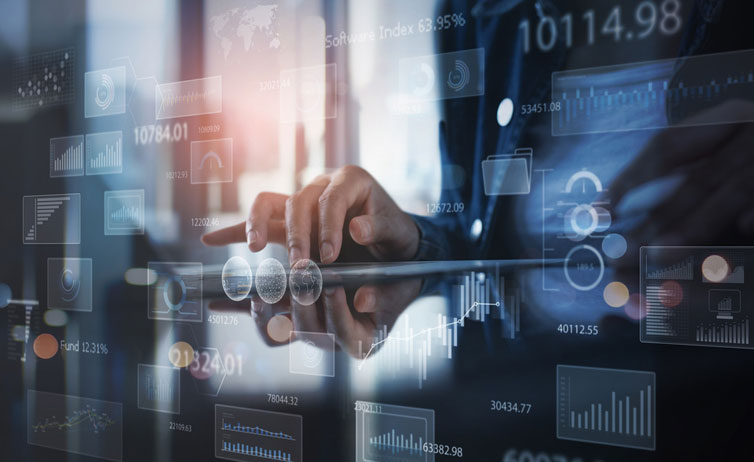 If you'd like to make the most of the networking opportunities that data science conferences can provide, in-person conferences are particularly useful, as you'll be put face to face with top industry professionals, some of whom may be there specifically to scout out new talent to join their teams. Since so many data science jobs have gone remote in recent years, the chance to meet other data scientists in person is a unique and highly valuable one that few other forums can offer. Don't miss your opportunity to show off your knowledge and help others in big data put a face to the person behind the computer.
Who Can Benefit from Data Science Conferences?
Since there is such a wide variety of data science conference options, there are
numerous big data professionals who can take advantage of what data conference
events have to offer. Here are a few of the data science professions who can get the most out of the best big data conferences:
Application developers
Brand managers
Business intelligence experts
Customer analysts
Data architects
Data engineers
Data governance practitioners
Information quality professionals
Marketing analysts
Software engineers
These are just a few of the most common data science jobs that will find relevant
information and valuable networking opportunities in conferences. In fact, there are
many other professionals who can benefit from these events, some of whom don't even work directly in data-related jobs but whose work intersects with big data. It can be helpful for these individuals to get a lay of the land so that they can understand the inner workings of their industry, which are often obscured for those who are not data scientists.
The Best Big Data Conferences in the Year to Come
Now that you know about the advantages of attending a data science conference, it's time to learn about the various options available in 2023. When picking from conference options, be sure to pay attention to its area of focus and keep in mind how its setup (in-person, online, etc.) may meet your particular professional needs.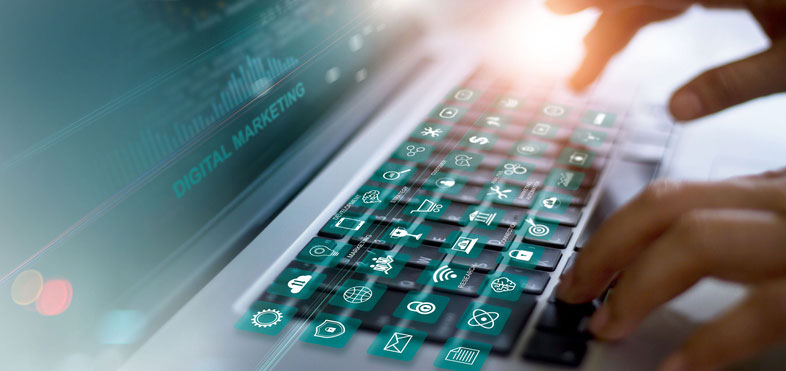 With so many offerings available, it's almost certain that there should be an excellent opportunity for you in the year to come.
Note: Conferences are listed alphabetically.
Location: San Francisco
Dates: June 26-29, 2023
Virtual option?: Yes
This conference features seminars on developments in open source technologies including ApacheSpark, DeltaLake, and MLFlow. It also includes networking meetups, hackathons to help data scientists build new skills, hands-on training, and more. For those looking to refine their abilities in their area of specialty, this conference is likely to have excellent options for you.
Data Science Salon hosts events throughout the year, with new events being added throughout. Though all of these events feature virtual options, those who are looking for career development can benefit from attending these events in person, as they highlight networking opportunities as a key feature of each summit. Below are the currently announced offerings.
AI & Machine Learning in the Enterprise
Location: Austin
Dates: February 21-22, 2023
Virtual option?: Yes
This option is excellent for those who would like a general overview of the field of data science, with particular interest in the most recent developments in AI and machine learning and how they will change the field overall. This conference has previously featured representatives from Adobe, Google, Lowe's, Wayfair, and more.
Applying AI & Machine Learning to Finance & Technology
Location: New York
Date: June 7, 2023
Virtual option?: Yes
This conference will focus on the financial and technological applications of artificial intelligence and is an excellent choice for those who are pursuing a data science career in the worlds of finance and technology. Previous speakers have included representatives from Fidelity Investments, Morgan Stanley, VoxMedia, Roku, and more.
Applying AI & Machine Learning to Media & Advertising
Location: New York
Date: June 8, 2023
Virtual option?: Yes
For those working in marketing analytics, in particular in the field of media, this summit will help enhance your knowledge of the most recent innovations in analytics and other important data engineering advancements. Previous speakers have included representatives from Spotify, Disney+, Riot Games, Penguin Random House, and more.
Location: Virtual
Dates: March 27-31, 2023
The Enterprise Data Conference is a long-standing summit that is known as the most comprehensive data management conference in the world. This is an excellent option for those working in leadership positions in the data sciences, including business intelligence officers, chief data officers, data architects, directors of analytics, and more. Past speakers have included representatives from Citi, ING, JGC Corporation, and more.
Gartner Data + Analytics Summit
Location: Orlando, FL
Dates: March 20-22, 2023
This is one of the largest conferences for those who hold leadership positions in the arena of data and analytics, featuring not one, not two, but six different tracks for participants to choose from: Leadership, Skills, and Culture; Data Management; Analytics; Strategy and Value; Data Science, Machine Learning, and Artificial Intelligence; Trust, Governance, and Privacy. For those who are working in top-ranking positions within their companies, this is an excellent conference to attend.
Dates, Locations: TBD
Location(s): Online
Other notes: Free, registration required
For those who are focused on expanding their knowledge of cloud technology capabilities and innovations, this conference is an excellent choice. Entirely free and remote, this is one of the best big data conferences on cloud data, as it features talks from leading industry experts at host companies Google Cloud and Vodafone as well as other major companies such as Forbes, Mayo Clinic, Walmart, and more. In fact, those who attend this conference can choose from two different options to attend: one, "data cloud essentials," will help those new to the field of cloud technology brush up on their knowledge of the subject, while the other, "the future is data," will survey where the field is headed.
Open Data Science Conference (ODSC)
The Open Data Science Conference is one of the largest data science conferences around, featuring summits throughout the year in locations all over the world. The listings below focus on virtual options and those happening in the United States, though there are also conferences taking place in Europe and Asia.
ODSC East
Location: Boston, MA
Dates: May 9-11, 2023
Virtual option?: Yes
This year's ODSC East Conference will feature wide-ranging options to expand your knowledge of data science, with seminars on issues related to machine learning, MLOPs, responsible AI, machine learning for biotech, data visualization and analysis, and more.
ODSC APAC
Location: Virtual
Dates: August 2023 (specific dates forthcoming)
This virtual conference is one of the largest in the world, featuring more than 2,000 speakers. With seminars ranging from beginner to expert, there are certain to be offerings that could appeal to any data science professional. Previous speakers have included representatives from Microsoft, NEO4J, Jio, and more.
ODSC West
Location: San Francisco, CA
Dates: November 1-3, 2023
Virtual Option?: Yes
The ODSC West Conference will also feature numerous topics that could be illuminating to any data science specialist. Some of the included topics are deep learning, bootcamp, data engineering, machine learning safety and security, and big data engineering, among many others.
Predictive Analytics World: Machine Learning Week
Location: Las Vegas, NV
Dates: June 18-22, 2023
Conferences: Business, Deep Learning, Financial ML, Healthcare ML, Industry 4.0
Virtual option?: Yes – Climate conference
This event, hosted by Predictive Analytics World, in fact features six simultaneous conferences on machine learning in the topics listed above. Those who work in the fields of machine learning, artificial intelligence, and predictive analytics will have numerous options to gain insight into different aspects of machine learning and learn about what's coming next. Keynote speakers include representatives from Microsoft, Mckinsey, Safety National, and more. In tandem with the in-person event is a climate-focused virtual conference.
Location: Salt Lake City, UT
Dates: April 19-27, 2023
Virtual option?: Yes
This conference, hosted by Python Software Foundation, is specifically focused on the many uses of Python, with offerings for data scientists at all levels. These include introductory tutorials for those who are just starting out. For those who have developed skills with Python who are looking to get their first data science jobs, this is an excellent conference to attend, as it features a job fair with employers who are seeking out exactly your skill set. 2023 will mark the conference's twentieth anniversary.
RE•WORK is a company focused on AI and Machine Learning. They host numerous events throughout the year, which are among the best big data conferences on AI. Each of these conferences has a different area of focus, outlined below.
Note: dates included only feature conferences held in the United States. There are additional RE•WORK Summit conferences in Berlin, London, and Montreal.
Virtual Conference
Dates: January 30-31, 2023
This entirely virtual conference gives a general overview on innovations in the field of AI, with keynote lectures from industry leaders that will be illuminating and educational for newcomers and longtime professionals alike.
AI Summit West
Location: San Francisco
Dates: February 15-16, 2023
Online option?: No
This conference features two different tracks taking place simultaneously. One, the Deep Learning Summit, focuses on the field of Deep Learning, with an emphasis on algorithmic advancements. The other, Enterprise AI Summit, is organized around AI and its ability to transform and enhance business in both the immediate and far-away future.
AI in Finance
Location: New York
Dates: April 19-20, 2023
Online option?: Yes
This conference focuses on the financial applications of AI, with an interest in how it can influence wealth management, trading, retail banking, and more.
AI in Healthcare Summit
Location: Boston
Dates: October 18-19, 2023
Online option?: No
This big data conference may be as interesting to medical professionals as it is for those who work in data science. Examining the place of AI in healthcare today, the summit will explore innovations in medical technology, outlining the developments in AI that are likely to change the game of medicine within our lifetimes.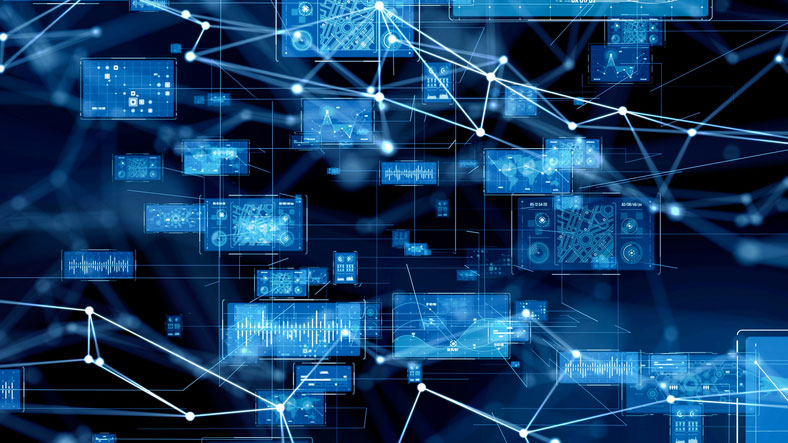 Taking the Next Steps to Pursue a Career in Data Science
While the best big data conferences can provide deep insights, exposure to trending topics in the field of data science, and valuable networking opportunities, they cannot alone provide the education one needs to pursue a data science career. To learn the fundamentals of getting a data science career started, take a look at our guide here. For an index of the top data science degree programs and a general overview of the subject of data science, visit our homepage here.
Data science is also a field that overlaps with numerous other professions, and will only extend its influence over time. To learn more about professions that can incorporate data science skills, visit our guide to degree programs related to data science.