Is a PhD in Data Science Worth It?
One of the most important things in plotting a career in the data sciences is figuring out which level of education you'd like to complete before entering the field. Indeed, there are many options, with degree programs at every level as well as non-degree certification and bootcamp programs.
The most advanced option you can find is a Data Science PhD, which is an intensive and long-term commitment from which you will graduate at the very top of your field.
The truth is, many who establish thriving careers in data science don't hold PhDs, and no one would argue that they are necessary to have on the table as one considers their educational options. Estimates for the number of data science PhDs is around one third of all who attend graduate school for data science. For a certain type of person – one who is highly studious, with an aptitude for and interest in research – PhD programs can be excellent experience that will situate you for a highly specialized career.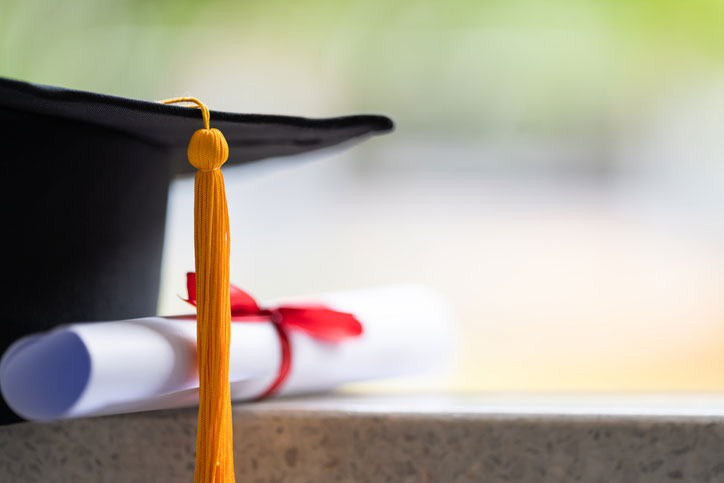 If you're asking yourself, "Do I need a PhD in Data Science?," the answer is no. (For a more expansive answer to this question, you can take a look at our article here: "Do I need a PhD in Data Science?")
But is a PhD in Data Science worth it for those who do decide to take it on? The answer, in short, is yes – at least, it can be. This article will explain the greatest rewards of taking on a doctorate program, with information about job options, Data Science PhD salary ranges, and job growth projections. To learn about all of those as well as survey the other degree options for data scientists, read on.
Advantages of a Data Science PhD
So if a PhD in Data Science isn't necessary to building a high-earning career in big data, what are the advantages of taking on so many years of schooling? To put it simply, the answer is peerless expertise.
It's true: one can hold just a master's degree and still find excellent job opportunities in the data sciences, which is why master's programs are the most popular path for those in the profession. However, it is unquestionable that a doctorate asserts a higher level of mastery and capability than even master's degree holders have. If you apply for a job with a PhD on your resume, you'll be instantly asserting that you are as knowledgeable as they come, which in the case of top-ranking (and top-earning) data science positions is exactly what companies are looking for.
Data Science PhD Programs: How They Work
If you think a doctoral degree in Data Science sounds like the right path for you, it's worth learning about the specifics of a PhD program. Below is an overview of coursework, anticipated duration, and more.
Coursework and Duration
One of the primary differences between a data science PhD and a master's program is that a doctorate program culminates in testing and a dissertation, while a master's program does not. Courses in both programs typically include the following:
Algorithms
Artificial intelligence
Data management
Data mining
Data visualization
Machine learning
Software design
Data science PhDs are known for having an especially intensive orientation toward research, especially in the dissertation component of the work. This can extend the duration of a PhD program by several years. While master's programs typically take two years if students attend them full-time, a PhD program typically adds two or three years of studying to that timeline.
While many who pursue data science PhDs argue that the insight gained from their extensive dissertation work has paid off in the long run, it's important to ask yourself if you are going to enjoy making such a deep dive into your studies. If the answer is yes, that's an excellent reason to proceed with your PhD degree. If not, a master's program may be the more optimal path for you.
The testing process for data science PhDs is also rigorous, with multiple exams along the way to prove competencies in a variety of subjects. These include oral, written, and practical exams. Earning a PhD asserts by default that you have achieved the mastery needed to pass these tests, which is a powerful assertion of your skill and ability from the get-go.
Finding Your Area of Focus
Like with master's programs, those pursuing data science degrees typically choose a particular area of focus while in school that will lead directly to their professional specialization. This means it's crucial to get the lay of the land early so that you're sure you're picking a path you're willing to commit to for a long time. (It's always possible to acquire deeper insight or even pursue new specialties through certification programs, but it's recommended to start with one focus that tracks with a degree concentration offered by your school.)
Data Science Salaries
The vast field of data science is proving to be an exceptionally fertile ground to grow a career, no matter what focus area you choose. Indeed, according to the Bureau of Labor Statistics, the median annual pay for data scientists overall is an impressive $100,910 per year, well ahead of most other industries. This is an excellent reason to join this burgeoning field, and it's been enough to motivate droves of people to pursue data science careers of their own.
If you're impressed by these numbers, consider this: those statistics describe the overall field of data science, not just the jobs of those who hold PhDs. For these highly advanced professionals, the numbers get much higher. Take a look at the job titles in the next section to see the specific wages of high-ranking data science positions.
While the sudden rush of new candidates seeking data science positions may sound daunting, the job growth statistics for data scientists all but guarantee that high-quality jobs will be available in your area of focus. This is because of the exceptional projected growth rate of data science jobs, which the Bureau of Labor Statistics estimates to be an incredible 36% by 2031.
There are few other industries that offer as significant salaries across the board with so many new positions available.
So why are data scientists so in-demand, and why is the field growing so rapidly? The answer has everything to do with the rise of technology in all aspects of our lives, in particular the way it has transformed how we do business. The rate at which new data technology is evolving means constant adaptations within the world of big data to keep up with it. For example, recent leaps in the field of machine learning (ML) has greatly increased data capturing capacities, leading to a greater need for specialized data analysts who can help process the information quickly.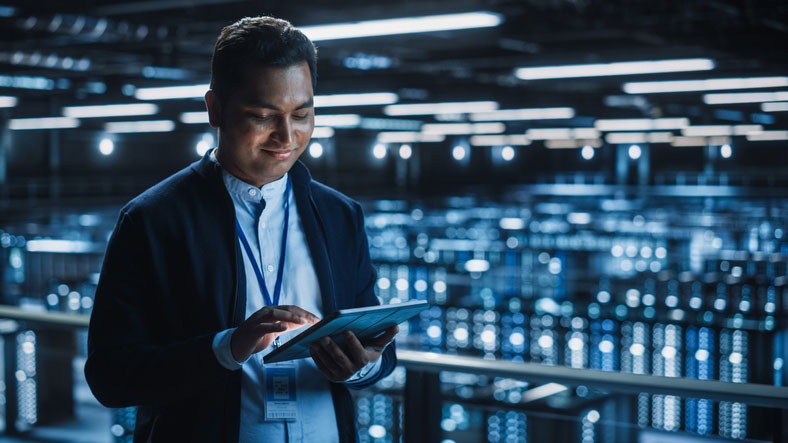 Careers for Data Science PhDs
One of the biggest questions for prospective data science PhD candidates is this: what will it lead to? Indeed, given the rigor of a data science PhD program, it's important to think through the investment you're making.
Below are some of the most common positions data scientist PhDs pursue, along with data scientist PhD salary ranges and more.
High Level Data Scientist
Data scientists often pursue more focused concentrations in the field, but their overall functions include collecting and categorizing data so that it can best be leveraged by organizations. Those who hold doctorate degrees in data science are often available for the highest levels of these jobs, which are roles responsible for important decision making functions, oftentimes communicating with executives and other heads of staff on the key insights they've acquired in their field.
As you might expect, these high-ranking data science roles earn significant amounts of money. According to the Bureau of Labor Statistics, data scientists earning in the 90th percentile of the field make an annual mean wage of $167,040.
Business Analyst
Business analysts, also often known as management analysts or management consultants, use advanced algorithms to analyze and interpret data that will later be used to guide business strategy. These can be in-house roles at large organizations or consultant positions who are contracted independently on a project basis. Those who excel at business are especially good candidates to pursue this career path.
According to the Bureau of Labor Statistics, management analysts working at the top of their field (in the 90th percentile) earn an annual mean wage of $163,760.
Database Architects
Database architects play a huge role in a business' data practices, serving as exactly what their name implies – architects who create the virtual structure in which data is stored and organized. It's imperative that those who hold these roles be highly advanced in their field, as the strength of a business' database is a crucial factor in the success of its overall operations.
Database architects are highly valued employees and are compensated accordingly. The Bureau of Labor Statistics reports that the top earning database architects in the US make a mean annual wage of $169,500.
Information Security Analysts
The field of cybersecurity is rapidly expanding as new technologies also introduce new types of cyberattacks to databases. Those with rigorous specialization in information security – such as what is conferred by a data science PhD – are ideal candidates to fill these roles. Indeed, companies are unlikely to hire anyone who is not seriously qualified to do this role, as this person will take responsibility for protecting the business' most vital documents.
The highest earning (90th percentile) information security analysts are reported by the Bureau of Labor Statistics to make a mean annual salary of $165,920.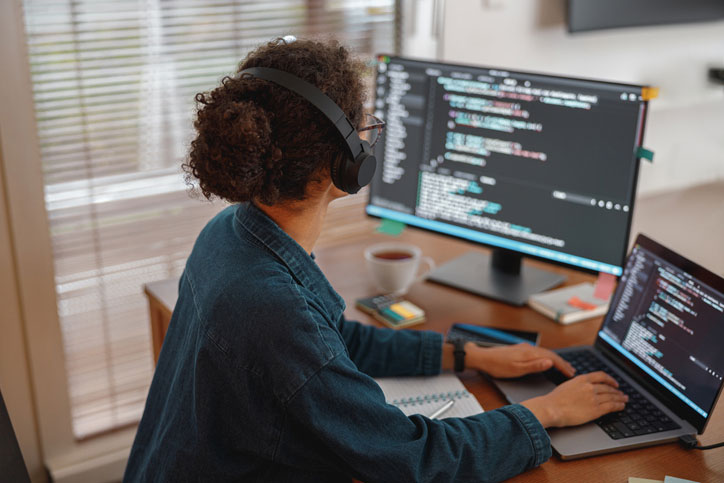 Other Data Science Degree Options
Now that you understand the benefits of a data science PhD program, it's worth taking stock of the other data science degree and certification options that are available. Good news: all of these degree types have online options, many of which are part-time. This means you can attend school from anywhere, with any schedule.
Data Science Bachelor's Degree
If you would like to pursue a data science PhD but don't yet hold a bachelor's degree in any subject, you will first need to complete a bachelor's program. If you are in this position, it's recommended to concentrate on data science during undergraduate school so that you can get a rich introduction to the field, even perhaps finding the area of focus where you'd like to plan your career.
It is possible to start a career in data science with just a bachelor's degree, though most elect to pursue some level of graduate program, as you will enter the field at a higher level of responsibility, with pay to match. To learn more about bachelor's in data science degree programs, take a look at our guide here.
Data Science Master's Degree
A master's in data science is the most popular path for those entering the field of big data. This degree will give you the expertise needed to find competitive jobs with significant responsibilities and the excellent salaries that draw so many to the data science profession. The coursework for a master's degree is quite similar to a PhD, minus the intensive testing and the dissertation.
There are numerous fantastic Master's in Data Science programs that can give you the experience and education needed to find a great position in the field. When choosing a master's program, be sure it offers a concentration in your intended area of specialty. To take a look at the top online master's programs available near you, visit our guide here.
Data Science Associates Degree
If you do not have a bachelor's degree and would like to get your professional life started quickly, an associates degree program can give you the training you need to pursue some entry-level jobs in the world of data science. It's important to note that these programs on their own are unlikely to give you the expertise needed for a high-earning data science career, but they can offer excellent exposure to the field and provide you with your first work experience.
To learn more about associates in data science degree programs, enjoy our guide here, which will give you all the information you need.
Data Science Certificate
An alternative to a long-term degree program, data science certificates can build a particular area of skill or expertise that can help situate you on a particular career path in data science. Some data science professionals who hold advanced degrees also decide to take on certificate programs to expand on their areas of knowledge or add to their list of specializations.
To learn more about data science certificate programs, visit our comprehensive guide here.
Data Science Bootcamps
Data science bootcamps are likely the fastest possible way to enter the data science profession. These courses – which usually have remote and in-person options – give you a literal crash course in a particular arena of data science, typically over a period of about twelve weeks. You will leave with a developed skill set that usually tracks with a particular type of entry-level job.
Like with most data science opportunities outside of graduate programs, these bootcamps are unlikely to set you up with a high-ranking data science careers, but they can be an excellent way to build your fluency in programming languages or other data science skills.
Data science bootcamps are booming, with plenty of options all over the country. Take a look at our guide here to find the program that is right for you.
Finding the Path That's Right for You
If you're feeling overwhelmed by the different opportunities available in the data sciences, don't worry. While there are indeed many options that are suited to candidates with different skill sets, interests, and backgrounds, the good news is that most of these options are good, and are likely to significantly help you start your career.
For a more elaborate overview of the different program options in data science, take a look at our program guide here for a complete comparison.