How to Become a Data Analyst – Complete Career Guide
In a field as constantly evolving as data science, one career track that's relatively easy to understand is that of the data analyst. After all, a data analyst does exactly what the job describes: analyze data. Analyzing data is something we all do every day. Each of us is constantly taking in new information (data) and coming to conclusions and making decisions based on that data (analysis).
Featured Programs:
Sponsored School(s)
In the simplest terms, data analysts do exactly that — gather information, organize it, and make informed (or findings-based) decisions as a result. A job description might use the following language to describe a data analyst role:
The data analyst is responsible for understanding the trends and insights revealed in massive data sets, translating the information into behaviors-based conclusions and projections, communicating these to stakeholders, and influencing or determining the organization's decisions and direction.
Companies hire data analysts to inform and improve business practices.
This guide walks through the necessary steps to become a data analyst, and contains detailed job descriptions, salary information, and future job outlook.
What is a Data Analyst?
A data analyst is a professional who uses an interdisciplinary approach, involving scientific methods, processes, algorithms and systems, to help companies make better business decisions.
A data analyst extracts insights from structured and unstructured data about specific topics and then interprets, analyzes, and presents their findings in comprehensive reports.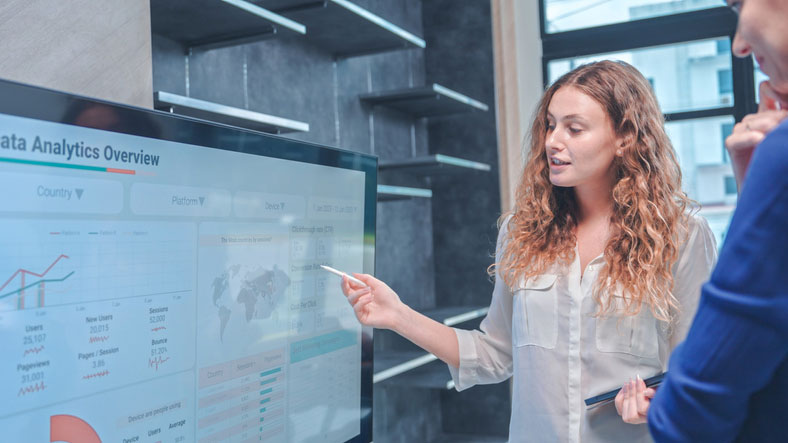 Many types of businesses use data analysts to identify trends within industries.
The role of a data analyst is similar to that of a data scientist, but it's not precisely the same job. As opposed to data scientists, who are responsible for creating the algorithms used for data discovery and acquisition, data analysts are typically tasked with tackling specific business objectives using existing tools, systems, and data sets.
Data analysts and data scientists share a common goal: to discover how to use information to answer questions and solve problems for the benefit of their business or industry.
What Does a Data Analyst Do?
Data analysts translate numbers, trends, and trajectories into digestible and accessible information.
Businesses collect data, such as sales figures, inventories, market research, profit margins, logistics, and transportation costs, in the course of their daily operations.
A data analyst uses a company's collected data to inform decision-making regarding a wide range of business matters, including operating costs, marketing strategies, project launches, and business expansion.
Often, the main goal of a data analyst is to solve problems that affect the company's bottom line.
Examples of a data analyst's basic job functions include:
Estimating market shares
Establishing a price for new products
Reducing transportation costs
Timing sales
Assessing risk
Data analysts collect, manipulate, and analyze data using systematic techniques, standard formulas, and methods. They prepare reports that convey the results from their analysis to stakeholders and decision-makers.
Data analysts might perform basic statistics, such as variations and averages for a particular product over a certain time period, or predict yields and interpret the underlying frequency distribution of a set of continuous data. They use the standard methods of collection, analysis, and reporting to perform their tasks.
Data analysts always protect the organization's data and ensure that the insights produce consistent, reusable guidance.
Three Steps to Launching a Data Analyst Career
Step 1: Earn a Bachelor's Degree in Information Technology, Computer Science, or Statistics
Earning your bachelor's degree in the field will position you for success in the field of data analysis. A degree in data analysis is the best option, but you may also pursue a degree in information technology or computer science. If you enroll in one of these alternate bachelor's programs, minoring in applied statistics or data analysis will give you a competitive advantage in the job market.
It is also advisable to take computer science classes that emphasize project management and database management.
To ensure that you get the foundation you need for your chosen vocation, find an advisor or career counselor who is familiar with a data analyst career path.
Step 2: Gain Data Analyst Experience
It is difficult to gain employment as a data analyst if you don't have any experience. Interning while in school is a good way to gain valuable experience and will help you identify additional skill development and training opportunities.
Most people in technical careers start in entry-level positions, such as a statistical assistants or technicians — even those who have completed internships. These jobs provide valuable on-the-job training and experience. Take as many in-house training classes as possible, especially those that incorporate analytical software programs and big data management.
Experience, knowledge, and a willingness to learn will help you rise to the level you desire and gain the qualifications sought after by hiring professionals.
Step 3: Consider a Master's Degree or Certificate Program to Advance Your Career
Employers want data analyst candidates who have vast knowledge and are familiar with the latest technologies and tools. An advanced degree will offer more job opportunities and career advancement.
Master's degrees in data science, data analytics, or big data management provide exposure to the newest software programs and connections to experts in field. Many universities partner with corporations for team assignments, internships, and capstone projects. These opportunities offer invaluable real-world experience in addition to an advanced degree.
Nervous about the cost or commitment required to pursue a master's degree? Certificate programs are another viable option and a useful academic launchpad. These certifications provide a comprehensive overview of the subject in a comparatively short amount of time.
Certificate programs vary, but, typically, you can expect to earn a data analytics and visualization certificate in roughly 12 months. Alternatively, you may choose to pursue certifications in business analytics, predictive analytics, and data visualization, among others.
For example, the University of Washington offers a Certificate in Data Visualization with courses available online or at their Downtown Seattle campus.
In about nine months, you'll take the following courses:
Data Visualization Theory: A Practical Introduction
Data Visualization Presentation: Dashboards & Storytelling
Advanced Concepts In Data Visualization
You'll reply on the most widely used tools to produce your visualizations, and you'll become skilled at recognizing and visually implementing the design of data patterns based on visual cognition and perception.
Data Analyst Job Description
Determine the questions being asked and whether they can be answered by data
Identify technical problems with collecting and analyzing data and design reports
Identify new data sources and methods to improve data collection, analysis, and reporting
Collect, analyze, and report data to meet business needs
Distinguish trends and patterns
Report data in a comprehensive and repeatable way
Skills Needed to Become a Data Analyst
Like business analysts, data analysts often possess sharp technical skills complemented by strong industry knowledge. They have a complete understanding of relationships that exist among the organization's various databases and data sources.
They obtain information using complex query statements and advanced database tools and techniques.
Analytical skills: Data analysts work with large amounts of data, including facts, figures, and number analysis. They need to see through the data and analyze it to find conclusions.
Communication skills: Data analysts present their findings and translate the data in understandable ways, whether in written documents, visual presentations, or verbally to a team of executives in a meeting. They must write and speak clearly and be able to communicate complex ideas in easily understood terms.
Data visualization: Skilled data visualization lets you convey the meaning behind your data. With the right graphs, charts, and scale, you can tell a story that will resonate with your audience. Colors and graph designs may seem purely cosmetic, but there's science behind what our eyes are drawn to and how our minds process the images we see.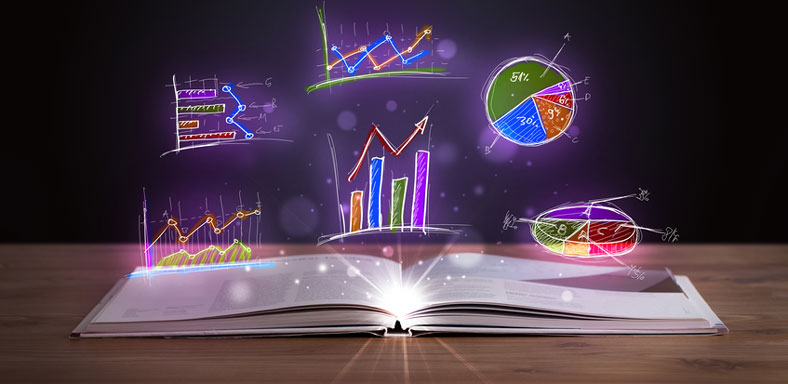 Creative and critical thinking: Working with hard data involves heavy critical thinking skills, but creativity and a curious mind can be just as important. A creative data analyst can generate compelling insights that other companies or organizations might not discover.
Attention to detail: Data is precise. Data analysts must be attentive in their analysis to draw correct conclusions.
Math skills: Data analysts require highly developed math skills, particularly in statistics, to process numerical data.
Technical skills and tools: For proficiency, data analysts must have strong technical skills. They also need access to computer programs such as SQL, XML, JavaScript, R, Python, SAS, Hadoop, and other machine learning programs.
Microsoft Excel: Data analysts should have an expert understanding of Excel and the advanced modeling and analytics techniques available on the platform, such as VLOOKUP and other complex functions. You might be amazed at just how much you can accomplish in data analysis with a relatively basic administrative platform.
Data Analyst Salary
According to the most recent data from the Bureau of Labor Statistics (BLS), which was published in May 2021, the median salary for operations and research analysts, which includes data analysts, is $82,360 per year.
Earnings
Bottom 10 percent: Less than $48,690
Top 10 percent: More than $160,850
Factors that affect a data analyst's salary include educational level, years of experience, certifications, and involvement in professional organizations.
The five highest paying states for data analysts per BLS reports are listed as:
Virginia
Alabama
Hawaii
Maryland
New York
The job outlook for data analysts is excellent thanks to technological advances and the rise of big data. Employment in this sector is projected to grow faster than the average for other U.S. jobs, at an estimated 23 percent from 2021 to 2031.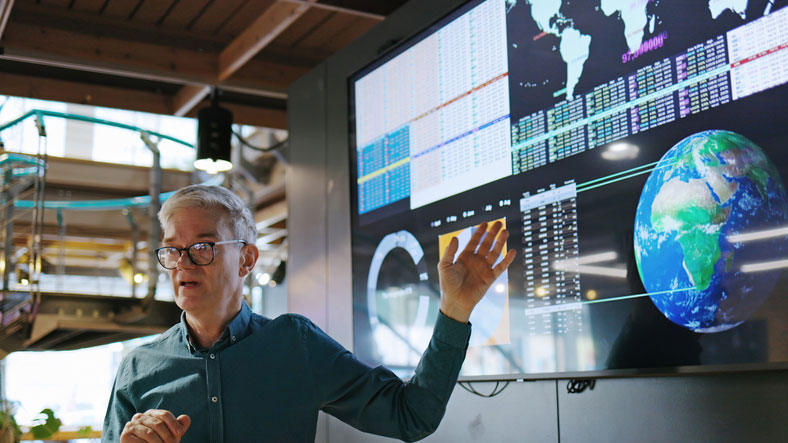 Data Analyst Job Outlook
The industries that employ the most data analysts include company management, computer systems design, credit intermediation (such as mortgage and loan brokerages), insurance carriers, and management, scientific, and technical consulting.
The metropolitan areas with the highest rate of employment for data analysts include:
New York City
Washington D.C.
Chicago
Dallas-Fort Worth
Los Angeles
The increasing affordability of operations research is due to better analytical software. This has allowed industries to leverage their data in a meaningful way.
These industries will see an increasing demand for skilled data analysts as businesses seek to extract the relevant insights to inform decision-making across departments and functions.
Gain the skills and necessary degree to pursue your career as a data analyst. Explore Data Analytics and Visualization Degree Programs or Online Master's in Data Analytics and take the next step in your journey. Your future as a data analyst awaits you!
2021 US Bureau of Labor Statistics salary and employment figures for operations research analysts reflect national data, not school-specific information. Conditions in your area may vary. Data accessed August 2023.