Top Statistics Programs – What to Look For
At the center of many 21st century advances in business, healthcare, economics, and social services is our increased use of statistics. Thanks to innovations in data capturing and the widespread use of digital technology, there is more and more information at our disposal to help paint a picture of the world we live in as well as make predictions of what's to come.
Featured Programs:
Sponsored School(s)
Statisticians play a crucial part in bringing data findings to light. After all, completely raw datasets are too dense to be useful in their own right.
Statisticians help decode and interpret data to make it usable and comprehensible, so that important findings can be turned into meaningful observations and actionable strategies.
In this day and age, businesses of all types employ statisticians, who are deployed for a variety of services depending on their industry of choice. For those who have strong abilities in math who are considering working in the world of big data, the career of a statistician could be a perfect choice for you.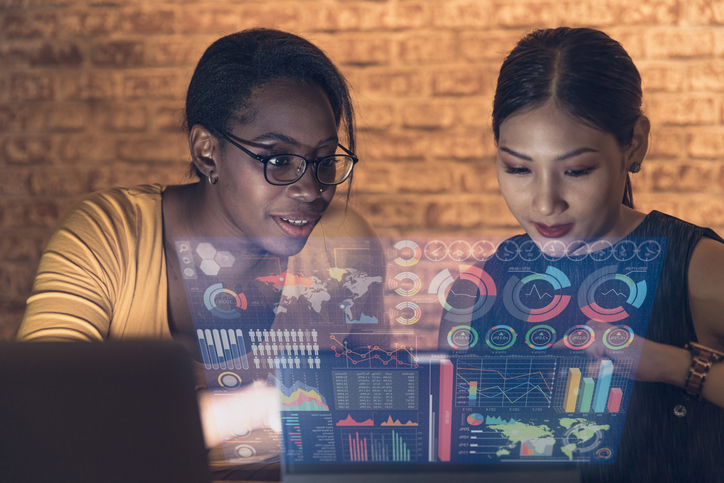 This article surveys the top statistics programs (including undergraduate and graduate programs), describes standard coursework for statistics majors, and provides a useful framework to approach the stressful choice of where to attend a degree program.
What is a statistician?
Statisticians are mathematicians who use advanced models to interpret and analyze data. They perform highly skilled and complex tasks that are useful in a huge variety of contexts, from economics to medical research to weather reporting and more. If the work of a statistician appeals to you, it is likely that you can tailor it to a career path in whatever field is of most interest to you.
What coursework to expect from the top statistics graduate programs
Those who pursue statistics must have a natural aptitude for mathematics, as the field draws heavily from a variety of mathematical subjects. These include calculus, probability, and linear algebra. If you excel at these subjects, you're an excellent candidate to attend one of the top statistics programs.
Statistics and data science have some overlap as disciplines, though statistics is more focused on traditional mathematical models, while data science draws heavily from computer science. Both subjects are more than solid career choices, offering terrific work opportunities for qualified degree-holders. Some of the top statistics graduate programs offer further categories of concentration to help you find a career focus before even graduating from your school.
Because statistics is relevant to so many different areas of industry, many who pursue statistics also choose to minor in another subject. Statisticians involved in climate change research oftentimes have backgrounds in environmental science. Financial analysts have pursued education in business. And so on. If you go into your degree program with a sense of how you would like to apply your statistics skills, this can be a useful way of shaping your career that will also keep you academically engaged.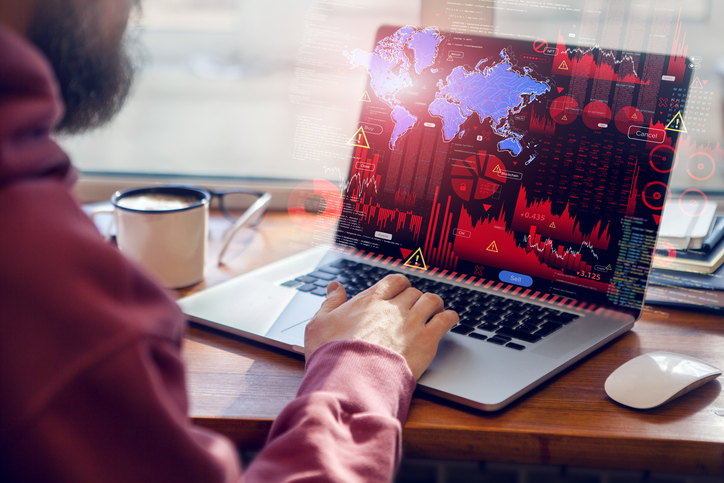 What can I do with a Master's in Statistics?
Statisticians who hold high-earning positions typically hold a master's degree in statistics, which demonstrates to employers that you are competent in all the skill sets and areas of knowledge that they would expect.
Though you do not need to hold a bachelor's in statistics in order to pursue a master's (any bachelor's degree is technically acceptable), if you do not yet hold a bachelor's degree, starting your statistics coursework at the undergraduate level is a great choice if you know you want to enter this professional field down the line.
But what can a master's in statistics get you? Below is a list of just a few of the top industries employing statisticians:
Scientific research
Education
Government
Insurance
Health Care
Agriculture
Law
Finance
Sports
Some of the top job titles for statisticians, meanwhile, include the following:
Statistical analyst
Risk analyst
Marketing analyst
Statistical computing specialist
Statistical engineer
So is a Master's in Statistics worth it? In short, yes. Now couldn't be a better time to enroll in one of the top statistics programs, taking advantage of the cross-industry boom that's showing no signs of slowing down in years to come.
Statistician salary range and job growth
In whatever field they choose to work, statisticians have skills that require special expertise that is of tremendous value to their employers. This means that they are in high demand and well-compensated for their services.
Indeed, thanks to the ongoing big data boom, job opportunities for statisticians are growing rapidly.
According to the Bureau of Labor Statistics, job openings for statisticians will grow by an incredible 31% 2031. If you are concerned about planning a career you can sustain in the long run, this should help ease your doubts. In fact, there are few career paths that boast such strong growth projections.
Salaries, meanwhile, are equally impressive. The Bureau of Labor Statistics reports a median annual salary of $96,280 per year for statisticians, which is much higher than those of many other professions. Meanwhile, those working in the top industries for statisticians, such as scientific and technical services, earn even more: the BLS reports a median salary of $129,800.
How to choose the right college or university for you
When choosing from top statistics degree programs, it's important not to take a one-size-fits-all approach. Each student has their own particular needs, goals, and timeline to consider, and not every school is equally suited to your ideal educational plan.
Factors to consider
Here are the most important factors to consider when figuring out what schooling option is best for you. Chances are, there is a school out there that will fit your requirements, so start by identifying your own top priorities.
In-person vs. remote
Thanks to recent advances in technology, remote educational opportunities are just as reputable and effective as the traditional in-person model. What's important to figure out as an applicant is which option works best for you.
There are equally strong advantages to either educational path. Some of the advantages of online education programs are the following:
Day-to-day scheduling flexibility, making it easier to maintain a job while in school
Long-term scheduling options, with part-time programs designed to support your goals in a sustainable way
Geographic flexibility, allowing you to attend programs outside of your direct vicinity
Some of the advantages of in-person program, meanwhile, include the following:
Built-in academic resources including access to professors
Potential on-campus networking and career development opportunities
The chief disadvantage of remote education programs is that you do not have the easy access to professors and other academic resources that are part of a traditional in-person experience. However, resourceful students can still find ways to pursue direct mentorship and other supportive program offerings while attending school online. If you are a self-starter who feels equipped to take on this work, you'll still be able to get the most out of your remote program.
The chief disadvantage of in-person programs is that they are less flexible than online programs, which can make them less feasible for students who are working while in school. They also require you to live within a reasonable distance of your campus, which for applicants means either limiting your options greatly or being willing to move to attend your program of choice. For some students, this inflexibility can be a dealbreaker, requiring them to compromise too much of their existing lives to make it possible. This is one of the reasons online programs have become so popular in recent years.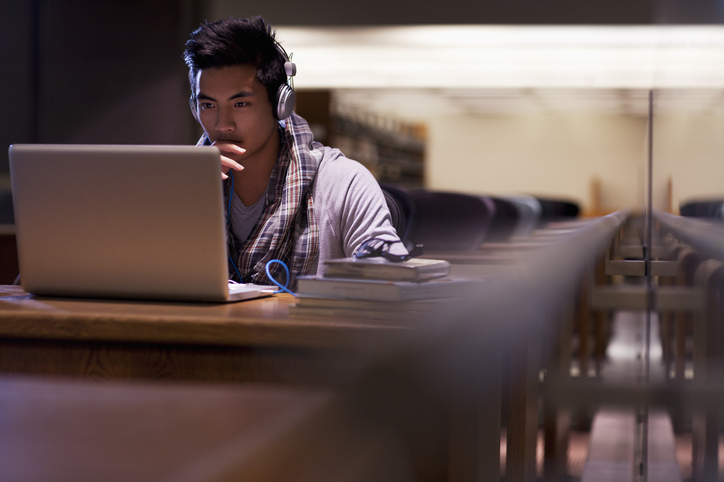 Cost and financial aid options
As you apply to degree programs, pay close attention to their listed tuition and other expected expenses, as these can vary dramatically from one school to the next. Try to calculate your complete budget, including existing expenses and anticipated income while in school so that you aren't caught by surprise once your program starts.
There's no denying it: school can be very expensive, so much so that some choose not to go at all. However, if you're ambitious about pursuing your goals, you shouldn't let the cost of college deter you from taking the reins on your education. Look into the financial aid options your chosen schools offer. Many of these are need-based, meaning they will adjust your offer based on your specific financial circumstances. This should be an important part of your considerations as you're choosing your top choice schools.
Additional resources
Different schools offer different resources to their students, from professional development opportunities to individualized mentorships to equipment needed to perform skilled work. Not every student is in need of all of the most elaborate resources available; however, it's important to keep in mind what would be most advantageous to you in setting up your career. Beyond teaching skills, schools can be important places to build professional connections and get the lay of the land in the industry where you'd like to make your name, so it's important to keep this in mind as you're selecting the right school for you.
Confirm your school's accreditation
Beyond identifying your personal priorities as a student, it's imperative that you research any school's accreditation to confirm that you will graduate with a viable and competitive degree. The top statistics graduate programs all are formally accredited, with no exceptions. Standards of accreditation can vary from state to state, so be sure to look up the exact requirements of where you live.
Though this can seem obvious to some, as online universities begin to proliferate, it's easier than ever to mistakenly end up in an unaccredited program. By specifically reviewing each possible school's accreditation, you're doing your due diligence before investing your precious time and money into your chosen degree program.
Taking the next steps to become a statistician
If you are encouraged by reading about the path of a statistician and want to take the next steps to become one yourself, it's time for you to look into the top statistics programs to find the one that's right for you.
Our programs guide features a list of the top statistics graduate programs, with additional information about associate's and bachelor's degrees as well as certificate programs and boot camps.
For additional programs related to data science, take a look at our guide to fields related to data science, which will help paint a broader picture of the many opportunities available in big data.
If you'd still like to learn more about career opportunities for statisticians as well as other disciplines connected to data science, our career guide has all the information you will need to make an informed decision about how to shape your professional life.
Finally, for an index of all of the information you need pertaining to data science programs of all types, visit our homepage here.