How Georgetown University's Online M.S. in Business Analytics Promotes Translating Data and Business Leadership
Organizations rely on business analytics to control costs, improve efficiency, solve problems, and gain insights into performance, consumer behaviors, market trends, financial patterns, competitive advantages, growth opportunities, and risk management.
Business analytics also allow corporations to leverage technology and adhere to regulations. This interdisciplinary field is essential to the success of companies large and small.
In a 2020 article published in The Operational Research Society's journal "Impact," data expert and consultant Ben Ludford listed the following examples of data translator responsibilities:
Engaging the business functions to identify and prioritize potential data science projects
Defining the business problem to be solved
Identifying the relevant data for the project
Managing stakeholders and their expectations
Ensuring that stakeholders and users understand the project insights
Validating the model results against real life
Developing the story and recommendations based on insights
Driving ongoing adoption within the organization
The ability to meet the demands of such an intricate role requires rigorous training in the key areas of advanced business analytics.
Dr. Babak Zafari, associate professor of the practice at the McDonough School of Business and academic director for the Master of Science in Business Analytics, explains how Georgetown University's program prepares students for this broad field. According to Dr. Zafari, business operations form the backbone of any organization.
"Students interested in business analytics are pursuing a career at the intersection of what some people call data science — or the technical aspects of it — and the business world. And this is what the world needs right now."
Preparing Future Data Translators: The Role of the Business Analyst
The specific responsibilities of a business analyst depend on the industry and organizational needs. This, Dr. Zafari says, is why the master's program at Georgetown University teaches students to be data translators.
"We teach them the technical aspects through machine learning courses, programming courses and platforms, but we also want them to be translators. These are individuals within organizations who bridge the gap between data scientists and executive decision makers. More than ever, organizations need people who are technical enough, who understand what the machine learning team is doing, what the data science team is doing, and at the same time understand the business processes," says Zafari.
Business leaders seek skilled data translators who have training in both the technical aspects of data science and the soft skills needed to communicate with management and stakeholders.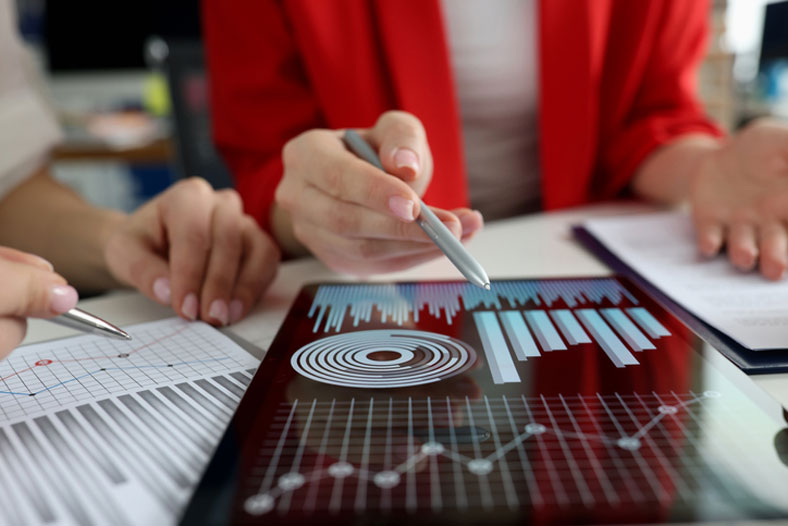 The job titles given to these professionals align with the needs of the organization. Job seekers with a master's degree in business analytics may be qualified for any of the following positions:
Analytics manager
Business data scientist
Management analyst
Operations research analyst
Senior operations analyst
Senior quantitative analyst
Business intelligence analyst
Business systems analyst
Market research analyst
Financial analyst
Risk analyst
Data analyst
Supply chain analyst
Environmental analyst
These business analytics professionals are important to organizations because, according to Dr. Zafari, "not only do they know the data and how to code and how to interpret the output of any analysis, but they are also well informed about the organization and the business operations. Therefore, they can help managers to make better informed, data-driven decisions."
An overview of Georgetown University's Online M.S. in Business Analytics
Georgetown McDonough's online Master of Science in Business Analytics program comprises 18 courses that prepare students to apply business leadership skills and analytical methods in the real world.
In addition, the capstone project and in-person residencies give students the opportunity to receive training on cloud computing in an experiential learning environment through the university's collaborations with Amazon Web Services and Microsoft.
"We teach courses on programming — from R to Python to machine learning courses. Our students take a series of machine learning courses where they learn these techniques and predictive modeling using the tools which are available using programming languages R and Python," Dr. Zafari says, stressing the advantages of a master's program designed to integrate technical courses and business foundation courses.
The program also exposes students to state-of-the-art analytics tools, software, and resources that align with the latest industry trends.
"In addition to our programming courses, we have a text analytics course where we talk about natural language processing, which is now becoming even more important in the world of AI and the introduction of large language models, all of which are extensions of classical older natural language processing models," says Dr. Zafari.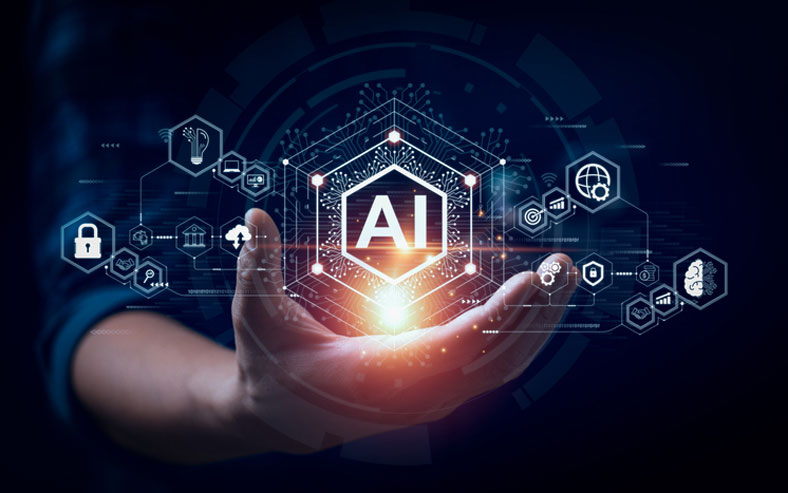 Online Master's in Business Analytics Program Core Courses:
Statistics for Business Analytics
Machine Learning I
Machine Learning II
Predictive Analytics
Text Analytics
Programming I: Introduction to Data
Programming II: Data Infrastructure
Programming III: Working with Big Data
Applied Economics and Modeling
Strategic Marketing Analytics
Modeling Analytics in Operations
Customer Analytics
Fintech
Visualization and Storytelling Data (opening residency)
Using Data to Lead Change (opening residency)
Psychology of Big Data (mid-program residency)
Research Design (mid-program residency)
Data Ethics and Privacy
"We are one of the more technical master's degrees," says Zafari, "but we haven't traded off in the business foundations courses that we offer. Our program includes courses in marketing, leadership, and finance. So again, we are training our students to become versed in speaking the language of data, but at the same time have leadership skills."
He goes on to explain that the program and its faculty are training value-based leaders to be key in their sector or team function and to have the ability to run code, understand codes, and know how the predictive modeling and aspects of machine learning used in AI systems work.
The Benefits of the Residencies in Georgetown University's Online M.S. in Business Analytics to Students
One of the more unique aspects of Georgetown's online Master of Science in Business Analytics is the residencies.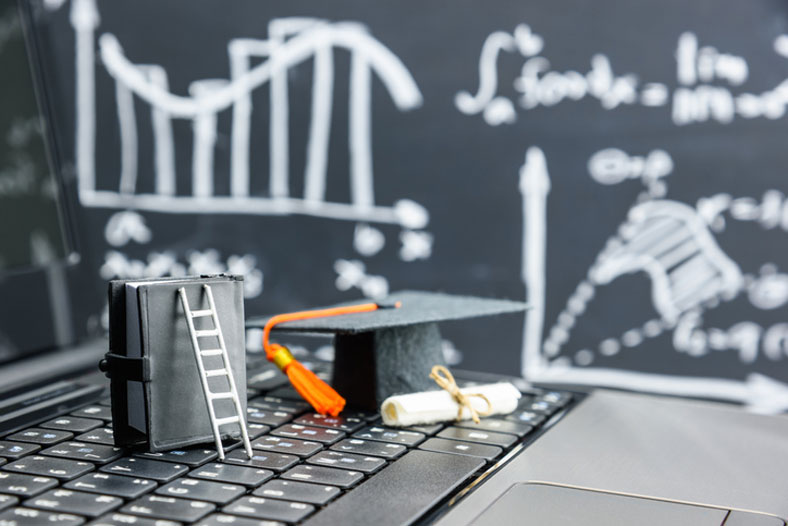 As Dr. Zafari explains, the program starts with an opening, week-long residency where students come to campus. They take two courses. In one of those courses, students learn about data visualization and storytelling — an important skill that allows people working in businesses and organizations to communicate their findings.
Students also take another course called Using Data to Lead Change. This course trains students to become value-based leaders and managers.
The residency offers many social events and networking opportunities with guest speakers.
"Students in our program work in a cohort format. They're assigned to teams, and the residencies are opportunities for students to get to know their team members in person," says Dr. Zafari.
The second residency occurs six or seven months later and includes two courses: Psychology of Big Data and Research Design. Similar to the opening residency, the mid-program residency includes guest speakers and opportunities for students to network and connect with their peers and faculty at social events."
Dr. Zafari sees great benefits to students from the program's residencies.
"These are highlights of our program, and we often talk to students who say they really enjoy the time that they spent together and getting to know each other. We really believe that our students are the most important part of our program. They support each other. They learn from each other. And this bonding is strongest for us during our residencies."