Top Statistics Programs – What to Look For in a Master's Program
Are you interested in going to graduate school for statistics?
Whether or not you have a background in mathematics, statistics programs are designed to get students up-to-date in data interpretation methods and prepared for a lucrative job market.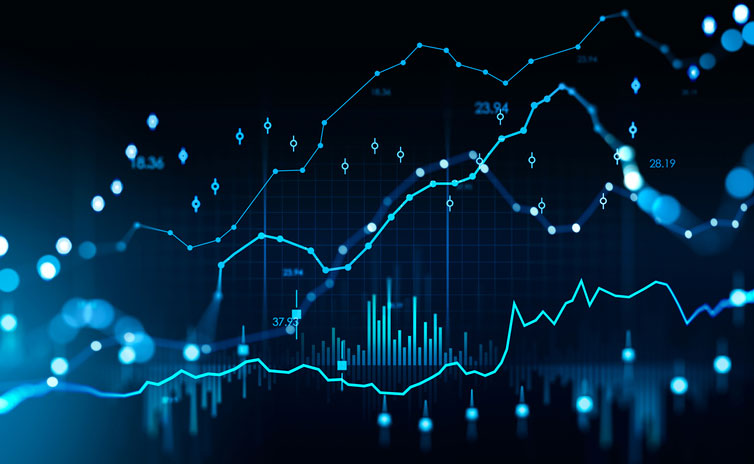 Becoming a statistician or a data scientist are both highly lucrative and fulfilling paths available to students who graduate from a program in statistics.
As with all academic disciplines, not all graduate programs in statistics are alike. The top statistics programs include additional resources students can use to advance their careers, such as networking opportunities, and are funded.
Featured Programs:
Sponsored School(s)
When looking for top statistics graduate programs, it's unlikely to be a top program if these attributes, among others, are missing.
Here's what to look for when selecting top statistics programs.
What is a Statistician?
When looking for a statistics program, it's essential to know the end goal– becoming an accredited statistician. But what exactly is a statistician?
Statisticians can use statistical methods to predict the future. More accurately, they can use their skills in probability theory to accurately predict the outcomes of specifiable actions and utterances. They can also narrow options to the best results, reducing the risk of making the worst choices.
The utility of this skill cannot be overstated because it fulfills a need in all realms of work, business, policy, and life.
For example, data scientists use various methods to produce data models from information provided to them by an organization or individual. A data analyst then breaks down the data scientist's model into comprehensible language.
Finally, the analyst's report is given to the organization or individual, giving them the best options to choose from –which will produce the best future outcomes.
Going to graduate school in statistics teaches you the skills to become a statistician. Statisticians have the unique talent to help others make better decisions. They do this by reducing their options to the probabilistically best possible options.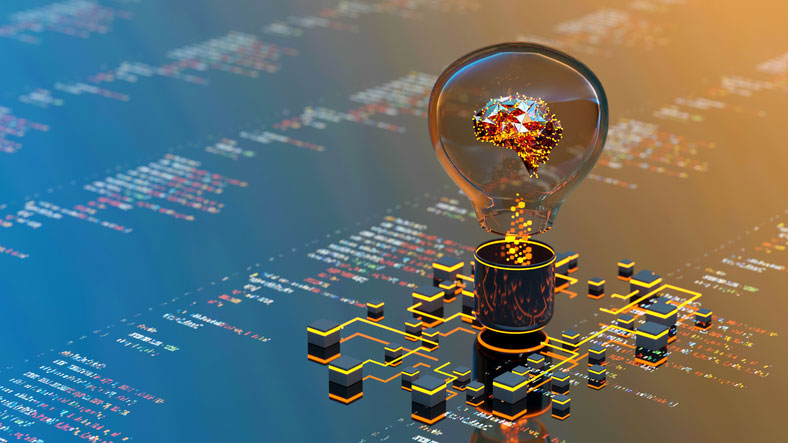 How to Choose a University
When looking at top statistics programs, it's good to enter the process by first looking at which schools offer such programs. Next, consider whether they share your values and provide the right resources to suit your needs. That means first drawing up an extensive list with schools to choose from and crossing them out as you gather more information about them to narrow down your choices.
While needs can vary from person to person, most find several specific benefits desirable. Still, only a small number of programs offer – depending on the level of schooling you're looking to accomplish (e.g., master's degree only or a doctorate?)
Here are the top things to consider when choosing top statistics graduate programs:
Funding
The top statistics graduate programs offer students funding. Whether through a fellowship or a teaching assistantship, students in top statistics programs are funded with a stipend for living expenses and to cover tuition.
Even if admitted to programs that offer this kind of funding, not all students receive funding. For example, 90% of students in the Ohio State University statistics graduate program receive funding packages of varying types, given to students who meet grade and test score requirements for eligibility.
Programs that are funded are ideal for most. Apart from a love for statistics that not all students may share, most are attending graduate school to become qualified for high-paying jobs in fields like data science.
Grad students are notoriously poor in graduate school, making it welcoming when any program offers to fund its students. Full-time graduate studies, for most, cannot be balanced with a full-time job with high-quality results. Attention becomes fragmented, and test scores drop. Hence, funding helps take this burden off graduate students.
Finally, if a graduate program is funded, it is likely to have every other positive resource found in this article. Schools that can afford to support their student's studies can also afford to provide networking opportunities and easier access to post-grad work opportunities.
Accreditations
Getting a master's degree from an accredited institution is indispensable. The American Statistical Association (ASA) accredits top statistics programs. It is the gold-standard accreditation institution for statisticians in the United States.
To know whether the ASA has accredited a program, it must have a "PStat" or a "Gstat" designation that can be found listed on the ASA website.
These designations are rewarded to students upon graduation. The "Pstat" designation means that a student is an accredited professional statistician, and "Gstat" means that a student is a graduate statistician.
To receive a Pstat designation, one must first obtain a Gstat. Further requirements for becoming Pstat include paying a $120 application fee, providing the contact information of two referrals (ideally two statisticians), and evidence of at least five years of relevant work experience.
Not all programs are accredited by the ASA, including programs in otherwise great universities. Without accreditation, it undermines post-grads on the job market who are advertising themselves as statisticians.
Networking Opportunities
Graduate school is much more social than many initially expected it to be. This is because graduate students enter graduate school with a relatively small cohort who can bond over struggling with coursework and research.
Likewise, through that bond, students can work together to overcome their struggles by studying together and through community-building that enriches the program's well-being. Having friends and colleagues willing to reciprocate support for a similar cause can greatly benefit educational and occupational outcomes.
Some of this, of course, is determined by the social culture in different departments. Some might already have a well-established sense of community and camaraderie, while others might be far from it –with most somewhere in between.
This is why it is crucial to visit the universities you have listed as of interest. However, it is challenging to gauge departmental culture and norms through social media or through looking at departmental websites.
Seeing how norms play out for yourself can help give students an up-close perspective on whether departments share one's values. It helps them see whether they'll meet their practical needs and if networking opportunities are available.
Does the department regularly host job fairs? Do they periodically advertise firms looking for workers and interns? Can they introduce you to prominent scholars in your field of choice?
Top graduate programs in statistics must be able to answer "yes" to all of these questions. Still, to do so accurately, students must ask on university grounds where proof is available.
All of this especially applies in the case of unfunded master's programs. Of course, it's not necessarily a red flag if a program is unfunded. Still, it should be looked at with closer inspection if being considered –for instance, if your GPA cannot get you into a funded program.
Check Out Graduate Programs in Statistics and Statistician Career Paths
The top statistics programs are funded, accredited, have networking opportunities, a clear path to a post-graduate career, and can accommodate your needs.
Many funded and accredited programs offer the ability to study remotely. In the post-pandemic world, more often than not, asking for remote or hybrid options in places of work or school is accommodated.
Clear Career Path and Lucrative Future
There are tons of master's degrees that have no clear path ahead of them. Yet, graduate programs in statistics arguably offer the most transparent practical future of all graduate programs.
Few other disciplines can say of their master's degrees that they directly lead students to make six figures after graduating than statistics degrees.
The number of lucrative job options available to graduates from top programs in statistics is immense. Statistics degrees can lead to careers in data science, data analytics, actuarial science, or teaching.
While these career paths can be attained through a master's degree in statistics, other related degrees can provide comparable occupational outcomes.
For instance, degrees in data analytics, business analytics, information systems, health informatics, sports analytics, actuarial science, cyber security, accounting analytics, and statistical psychology all provide the analytics skills needed for the future job market.
The key to finding a degree that can directly yield a high post-graduate salary is whether it can provide rigorous analytical skills that can be applied in a constantly adapting and changing technological environment.
In other words, those who need help to adapt to change through learning new analytical analysis methods will not thrive as well in the future of work.
This makes a degree in statistics uniquely valuable, even in comparison to its related degrees. Statistics is a method of data analysis that lends statisticians well to understanding non-statistical methods. If you know statistics, learning coding programs like Python becomes a walk in the park.
So, whenever you hear students say "what good will math ever do me," show them the high salaries of jobs easily obtained by graduates of statistics programs.
If you are interested in pursuing a master's degree in statistics, or any related degrees, learn more about different degree programs and career paths available to graduates from top programs in statistics.