Saint Mary's University's Online M.S. in Business Intelligence and Data Analytics Prioritizes Proactive, Data-Driven Decision Making
Saint Mary's University's online M.S. in Business Intelligence and Data Analytics (BIDA) prepares future business leaders to balance data-driven insights with a holistic approach to enterprise.
Professor Michael Ratajczyk acts as the program lead for Saint Mary's faculty in microeconomics, business intelligence, and data analytics. As a thought leader, speaker, and partner of various companies and organizations, he stays abreast of emerging trends and employer expectations and incorporates this inside knowledge into the online master's degree program.
He grasps that the real-world applications of the concepts taught in their courses require a nuanced understanding of data-driven problem solving, mastery of data storytelling techniques, and the intricacies of specific industries.
"The M.S. in Business Intelligence and Data Analytics focuses on providing practical and application-based knowledge. Not memorizing PowerPoint slide decks and listening to lecture upon lecture about theory, but actually digging deep, getting your hands dirty, and just going for it," says Ratajczyk.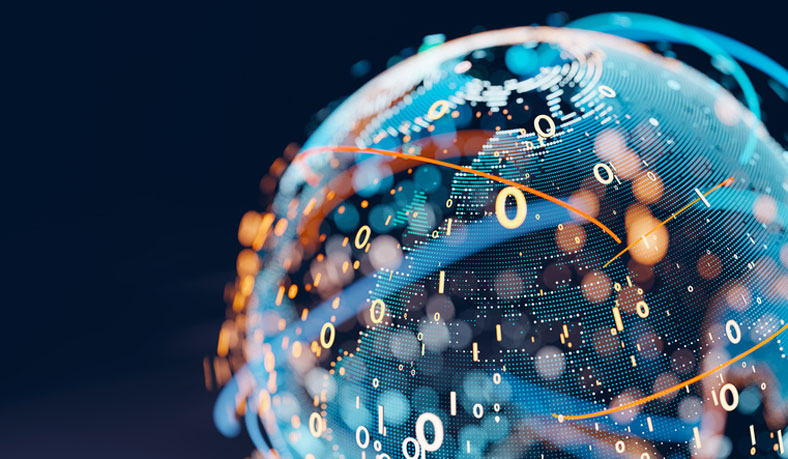 Program Highlights
Application-based
Graduate certificate offerings
Python language training
GRE/GMAT not required
One of the program's key strengths, according to Professor Ratajczyk, is its application-based approach.
"We use real world data or data inspired by real world companies. We have problems and scenarios that reflect what students will face in industry, so this hands-on approach prepares students to apply their skills in various business contexts. And that's a big thing."
Professor Michael Ratajczyk, Saint Mary's alum and leader of the university's microeconomics, business intelligence, and data analytics faculty, spent 12 years with a multi-national S&P 100 company for which he served in analytical, negotiation, and leadership roles. He is a featured faculty at the Woodrow Wilson Institute for his work in advancing data science pedagogy for business and a member of the Harvard Business Review Advisory. Professor Ratajczyk holds a certification in business intelligence from The Data Warehouse Institute (TDWI) in addition to a bachelor's degree in international business and management and a master's in international business, both from Saint Mary's University of Minnesota.
Benefits and Unique Characteristics of the Online M.S. in Business Intelligence and Data Analytics Program
Graduates of the program are prepared for a variety of business functions and industries.
As Professor Ratajczyk explains, "There are various business contexts—not just purchasing, not just sales, not just customer service, not just HR—so we focus a lot of energy on identifying the business problem and providing the best solution. I think that's one of the things that makes us unique: identifying the business problem."
To earn the degree, you'll complete 11 courses, including five core courses, a capstone experience, one MBA course, and four courses from your chosen certificate program in as little as 1 year. Importantly, students who elect to enroll in the M.S. BIDA with the Business Analytics certificate can earn their degree in a year. Other certificate additions may increase program time to completion. Courses include:
Core courses

Business Analytics
Data Science Strategies
Data Mining for Decision Making
Programming for Data Science: Python Programming Language
Decision Support Systems

MBA course
Certificate courses – 4 courses from one of the following concentrations

Business Analytics
Healthcare Analytics
Artificial Intelligence

Capstone Project
The learning outcomes of these combined programs give students a competitive edge, synthesizing the six pillars, or domains, of business analytics and data science, from business acumen to communication. This is essential because, as Professor Ratajczyk points out:
"The stakeholders are coming to you with symptoms—what they think is the problem. And often, once we provide a solution to them, we find out that wasn't the problem at all. And now we have to go address something else."
According to Professor Ratajczyk, a chief focus of the program is identifying business problems that need to be solved. And employers appreciate that approach because they know that just using data science tools isn't enough.
"We could just teach data science tools, or we could just teach you how to hit a button to get a report out, right?" Ratajczyk says. "Employers appreciate the need to know when or where a particular tool is appropriate, and they need employees who can listen to the stakeholders to produce results that are consumable."
And that's a key point: forecasting data in a way that others can consume the information.
"Can you forecast in a way that allows decision makers to run with it? Or is it confusing—with so many bells and whistles that the messaging is lost?"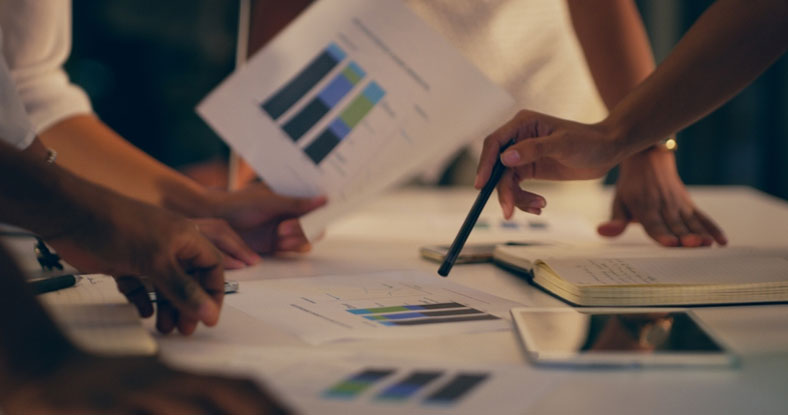 Certificate Options for Business Intelligence and Data Analytics Master's Degree Students
Students interested in the business intelligence and data analytics program are required to specialize in one of the three graduate-level certificates: business analytics, healthcare analytics, artificial intelligence.
But, as Professor Ratajczyk explains, students can add a second certificate or work with another program from the university, so you can tailor your degree to your professional interests.
Stackable certificate options from other programs include but are not limited to:
Cybersecurity
Project Management
Data Engineering
Accounting
The close ties among Saint Mary's University faculty make it possible for students to integrate the certificate courses from another program into their path of study without knowledge gaps or missing skill sets. It's a smooth process for a student to customize their education to match their career goals.
"The Business Intelligence and Data Analytics program is one of our largest programs, but one of the things I really like about Saint Mary's University—as program director and as faculty member—is that I personally know every other program director. I think that's what really makes it special for faculty and for students."
Despite the large number of faculty members, the relationships among them are strong.
"We understand each other's curriculum; we understand each other's courses," says Professor Ratajczyk. "We talk all the time about what we're trying out in our courses that's working to teach new things and figure out what's the best way to do this or that. This invites new and innovative teaching methods."
"If I have a student who is developing a particular interest toward a topic we covered in class and wants to learn more about, at Saint Mary's, we move mountains to help that student identify resources to meet their goal."
The Six Pillars of the Online M.S. BIDA Program
Professor Ratajczyk stresses the importance of the spheres of focus throughout the program, noting how these specialized skills connect to bolster students' professionalism and preparedness for the career of their choice.
"We have 6 pillars that we emphasize throughout the program, and each class has a flavor to it," says Ratajczyk.
Business Acumen
The program teaches revenue, expenses, costs, and the various drivers related to business performance and optimization. "We teach students to focus on the business problem and not just symptoms," Professor Ratajcxyk said. "We understand the importance and the challenge that comes with data or intelligence gathering, and we make sure to teach students the background behind the data and how businesses produce and consume data on a daily basis. Whether it's customers, operations, supply chain, marketing, finance, or human resources, students are challenged with a variety of business scenarios in their assignments."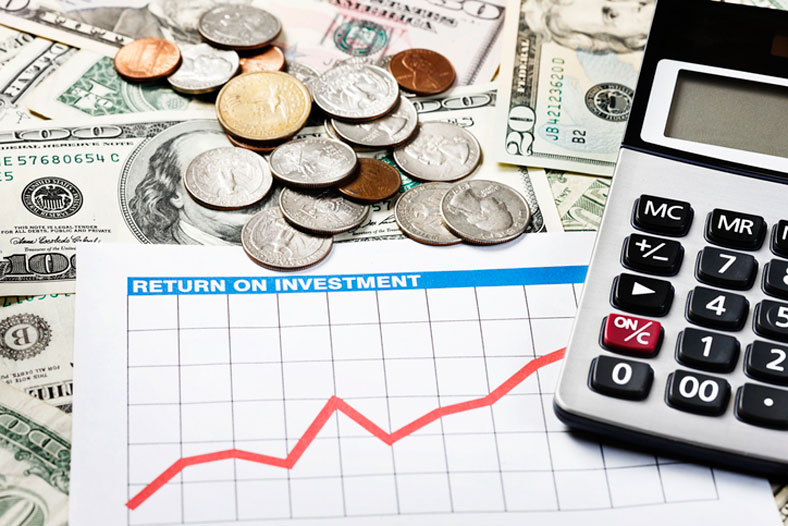 "I tell people that first and foremost, this is a business approach to intelligence and data science," says Ratajczyk.
Data Command
"We want students to go into the workforce unafraid of data—not scared of 2,000,000 rows of data or how to pull something out of the database effectively so that they can actually use it," explains Ratajczyk.
Computer Science
Students master Python, SQL, and other tools, such as SAS Studio. The program teaches students to view these as turbo engines—tools that allow them to dig deeper, as opposed to their primary focus.
Statistical Analysis
According to Professor Ratajczyk, the program is heavy on statistical analysis. Students who take the university's Artificial Intelligence certificate are likely to encounter vector and discrete math.
"Additionally," he told us, "statistical analysis is a key tool in identifying the quality of data available, options for building out models that connect with business problems, and alternative solutions based on what is feasible to act on within the business."
Ethics
Professor Ratajczyk is particularly mindful of the ethical considerations and consequences of data analysis.
"I always tell our teachers: make sure students understand that these are people that the data represents—people, their decisions, their families, their demographics, their interest levels. These are people. We have to respect that."
Communication
When he shares the six pillars, Professor Ratajczyk saves the most important for last. Regardless of the format or data visualizations used to report a data team's findings, effective communication is essential to business intelligence and data analytics.
"If you can't explain your work, if you can't package it in a way that's usable, then it doesn't matter how good you are with the first five pillars," he warns his students.
Data-Driven Insights to Promote Business Value
Asked about the connection between data and business value, Professor Ratajczyk illustrates the fundamental basis on which the program was built.
"There are a lot of programs out there. And if you look up 'business analytics' or 'business intelligence' or 'data science,' you're going to get a lot of different definitions. You're going to get a lot of technical jargon. But at the end of the day, whatever we're working on, whatever we want to call it, it's in service to promoting business value."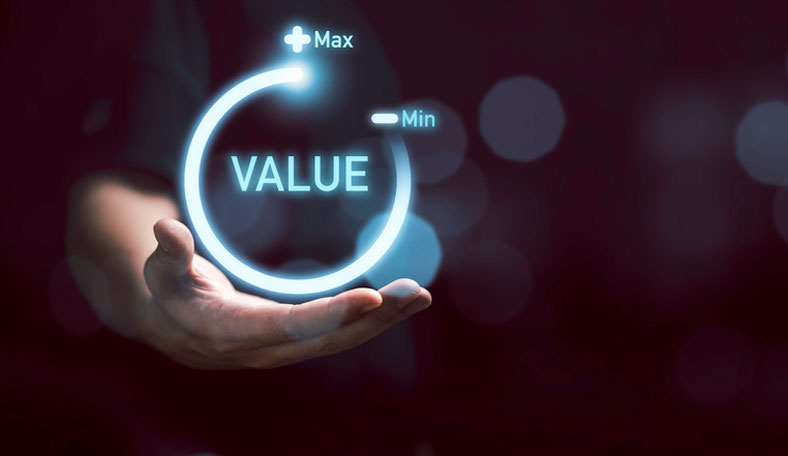 According to Professor Ratajczyk, whether we call it decision making, shareholder value, or profits, data professionals use their talents, skills, and technical knowledge to develop and promote and strengthen business value. And that's instilled in each class in the program.
"Even in a hard-core math and programing environment such as the courses in the artificial intelligence certificate, we make sure students think about the business perspective. In fact, within the artificial intelligence certificate, students can choose to focus more on the technical design of artificial intelligence and machine learning models or take on a more business-minded leadership approach to artificial intelligence and machine learning."
We're always instilling the perspective of 'We're doing this to better the business, to better understand our customers, to better understand our suppliers or products or supply chain'—whatever it is.
Because, at the end of the day, somebody's going to be using your work, and we want them to use your work and we want success."